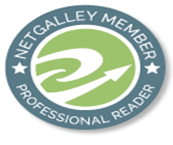 A murder without a body
Eighteen-year-old Chloe Emery returns to her West London home one day to find the house covered in blood and Kate, her mother, gone. There may not be a body, but everything else points to murder.
A girl too scared to talk
Maeve Kerrigan is young, ambitious and determined to prove she's up to her new role as detective sergeant. She suspects Chloe is holding something back, but best friend Bethany Norris won't let Maeve get close. What exactly is Bethany protecting Chloe from?
A detective with everything to prove
As the team dig deeper into the residents of Valerian Road, no one is above suspicion. All Maeve needs is one person to talk, but that's not going to happen. Because even in a case of murder, some secrets are too terrible to share...
***
[It had been raining for fifty-six hours when Chloe Emery came home. The forecast had said to expect a heatwave; it wasn't supposed to be raining]
***
(HarperCollins, 9 March 2017, copy provided by the publisher via NetGalley and voluntarily reviewed)
***
***
This is my first time reading the author.
I thought Let the Dead Speak was amazing. I was gripped from the first sentence until I reached the end.
I liked the characters. They are well-written, complex and came across as flesh and blood humans, wonderfully flawed. The villains are not evil or monsters, they are humans, who made terrible mistakes and do terrible things, often misguided.
Let the Dead Speak is full of misdirection and half-truths. I love the kind of books that lead you in about a dozen different directions, one of which lead you to the truth. The plot is complex and much more than it would appear at first, with different storylines connected in ways I never expected. I loved it.