Whether you're building or renovating a home, one of the first important decisions you'll make is the kind of floor material to use. If you have allergies (like me and my husband), carpeting will not be your first choice, and you'll want a hardwood floor. Would you like your floor to have a look that's dramatic, elegant and stylish? If so, then dark hardwood is an excellent choice.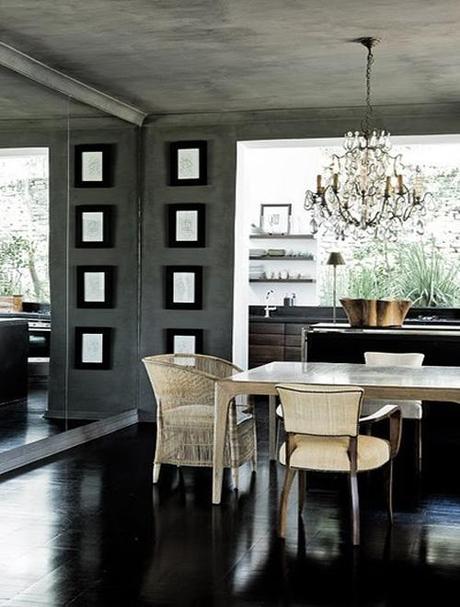 Via:
In this blog post I'll help you appreciate the beauty of dark wood floors and give you some design ideas for your own home. As I mentioned, dark wood floors give a room an elegant look. The dark tone accentuates the wood grain, providing an added layer of detail and interest to your space. It also hides problem areas on the floor, such as scratches, scuff marks and minor cracks. Finally, dark floors absorb light, making them far more resistant to fading than their lighter counterparts.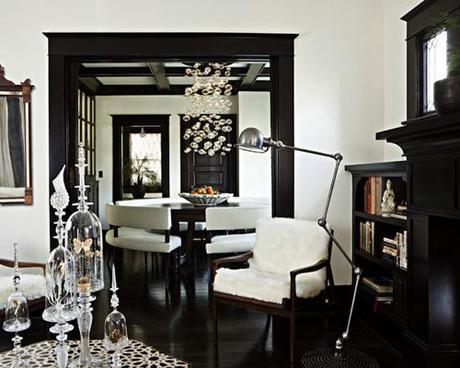 Make your home's entryway appealing with hardwood floors that have a rich glossy finish. Your guests will know that they are about to see a beautiful home and will be eager to see the rest of it.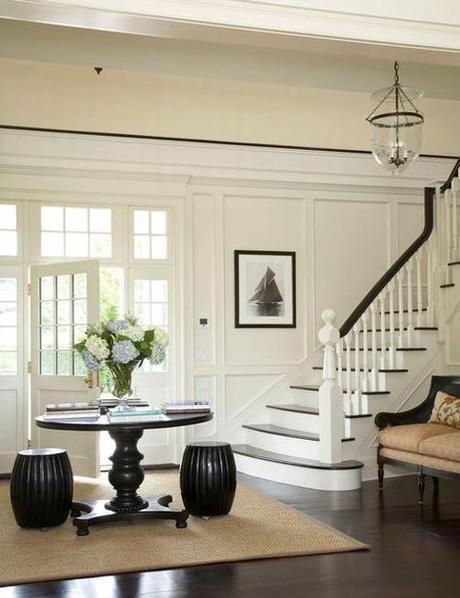 Dark hardwood floors can add drama to a master bedroom as well.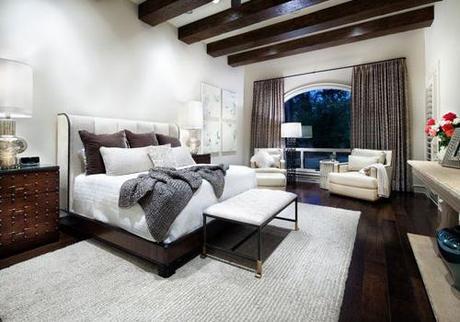 Go one step further and add an accent rug for texture, color and pattern.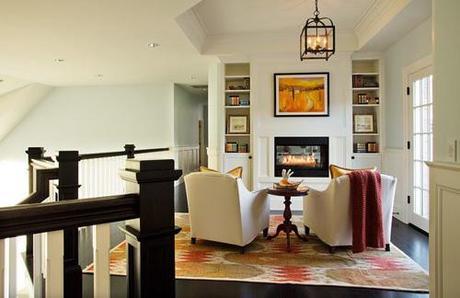 Image via: