MOMA's pre-fab paper toy house for the modern kid (and mom)
Some kids play with paper dolls; I was the kid that played with furniture layouts in the floor plans found at the back of my mom's HOME magazines. Imagine my delight when my college friend Nancy sent my daughter a MOMA modern play house. But of course it was "necessary" that mommy participate in this activity, hands-on. So many pieces from one little box to rearrange to your heart's content! Assembly required — but that was the most fun.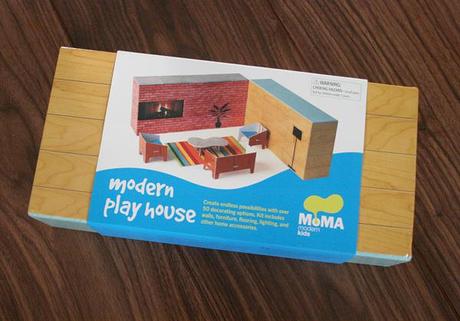 [ "50 decorating options. Kit includes walls, furniture, flooring, lighting
and other home accessories." Are you excited? ]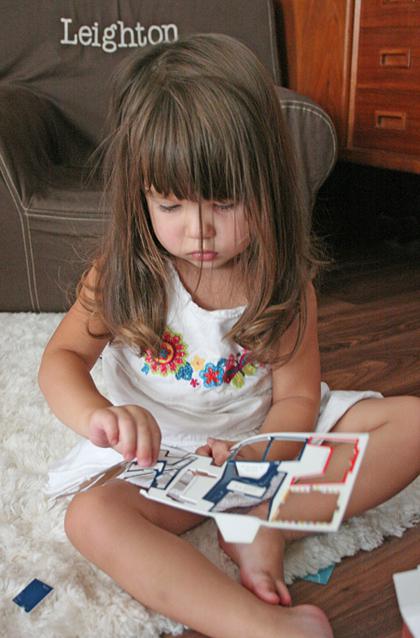 [ There were 3 sheets of the pre-fab furniture cut-outs, each piece labeled... ]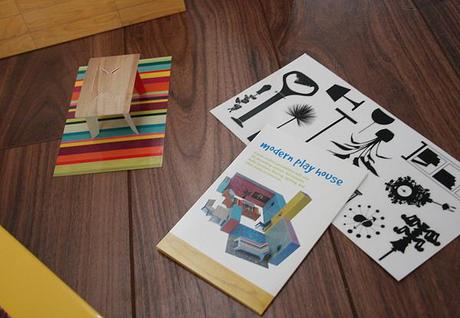 [ ...plus reversible flooring options, reusable vinyl accessories stickers... ]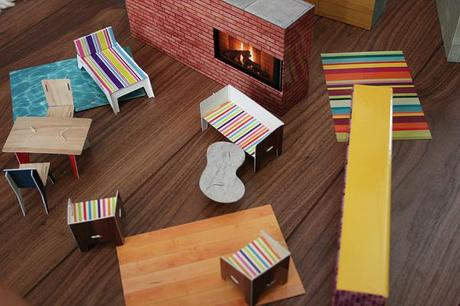 [ ...even that fireplace reversed into an abstract art piece, a fish tank, or wide-screen TV! ]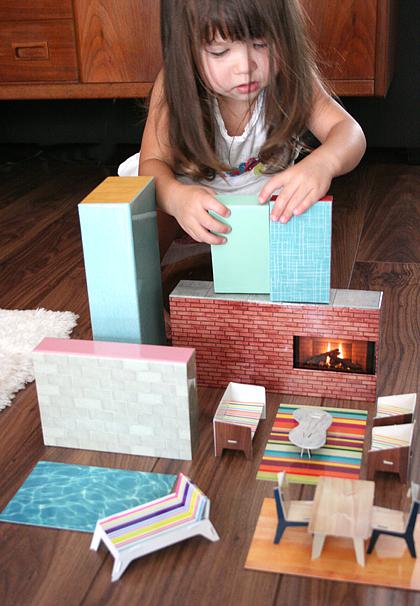 [ My set-up didn't last long... ]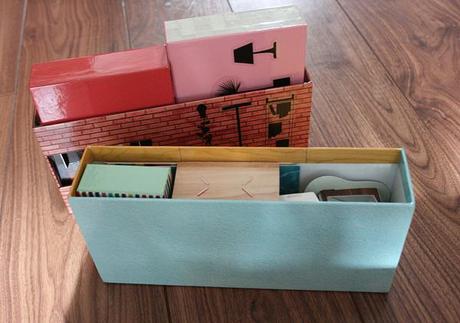 [ My only complaint: it's so well-designed to be as compact as possible out of the box,
that you can't fit everything back INTO the box to put it away! ]
And although she only "played" with it for ten minutes after we got it all set up, I think I enjoyed most the discovery of how the product itself and each little piece was designed — and it was fun to show her how they all went together. But I'd love to get her little paper dolls too, as she kept trying to put her baby doll on top of the mini chaise for a nap (clearly, I need to teach her about scale) . ;o)
Great gift idea!