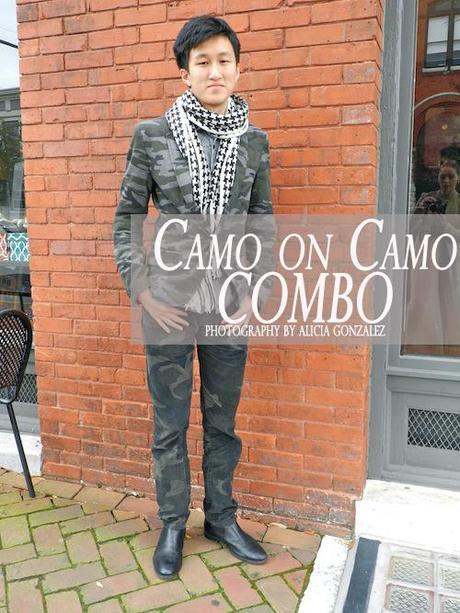 If anyone knows camouflage, it's me! I served in the United States Army for six years. If you think that your wardrobe is redundant, try wearing the exact same thing for six years straight — talk about monotonous! If there was one thing I said I would never wear again, it was camouflage. But I couldn't help but love this Fashionisto's new and fresh take on what
was such a familiar print.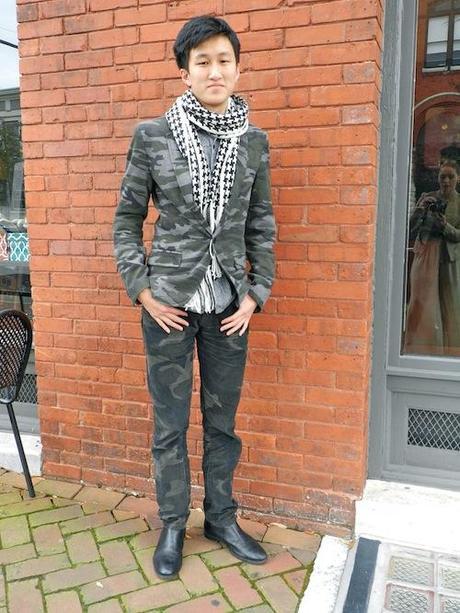 Rule number one for pairing alike prints is to ensure that you use different colored tones. For example, this Fashionisto paired a dark pair of corduroy camouflage pants with a light toned camouflage blazer. The combination is eye-catching and the contrasting tones create a harmonious look.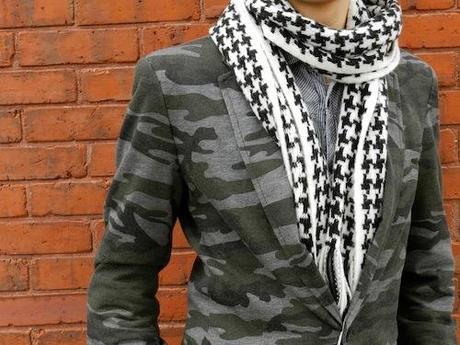 Being in the Army means always being very cautious of the wear and appearance of your uniform, and seeing this Fashionisto spice things up with a checkered scarf was a daring but noteworthy move. He was breaking all the rules and he didn't even know it! I commended his risk-taking maneuver because this scarf was just what his outfit needed. Since we have so much of the same print going on here, what we really need is something to add a little gusto to it. The addition of a contrasting scarf helps to break up the monotony from the allover print and gives the viewer something to concentrate on.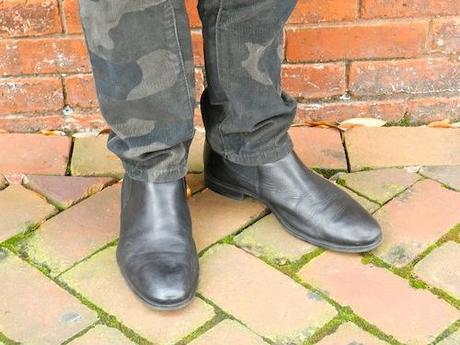 Hint: Before setting out on your journey to become a soldier, remember to mix prints together in contrasting tones. Too much of one color is not a good thing; adding in different shades really gives your outfit a little jurisdiction. For a full militant look, leather boots are the way to go. Whether in combat or on the fashion streets, nothing is tougher than a sole fit with a leather boot. Roger out!
Style On, 
Alicia Gonzalez