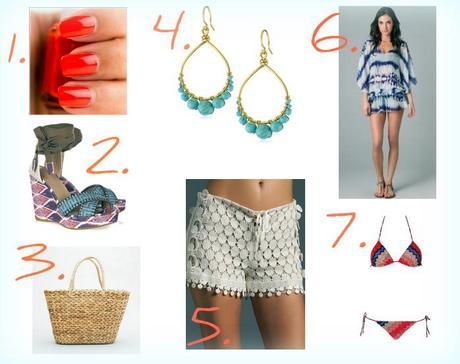 1. Essie Nail Polish Summer '11 in "Braziliant" 2. Theodora & Callum "Biarritz" Lilac Grain Linen Espadrille Wedges 3. Straw Studios "Ella" Tote 4. Chan Luu Gold and Turquoise Drop Earrings 5. Anna Sui Circle Lace Shorts in "Cream" 6. Vix Swimwear Ikat Vintage Cover Up 7. Missoni Sunset Multicolored Bikini with Reversible Fabric (edited with polyvore and picnik)

Today's shoe is the traditional quilted and embroidered felt sombha boot from Tibet in 1998.
It thundered a little this morning, but during the afternoon the rain came pouring down from the intimidating violet-coloured sky. Since it was a little chilly, I wore a thin long-sleeved crimson sweater from Garage, Makers of True Originals jeans from Simons and a turquoise pendant gifted from Punta Cana (courtesy of Best Friend).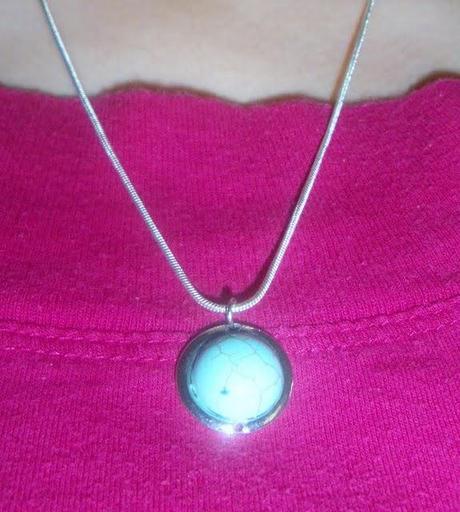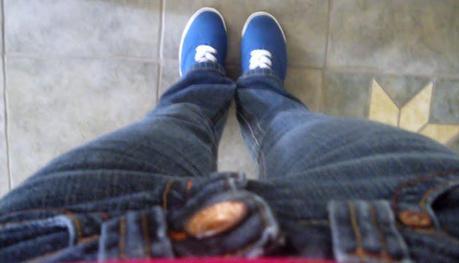 Oh and those are my supposed walking shoes.

XOXO,
Nina