Let's go eat! : Out and about, my favorite places to enjoy food in Sydney
I'm a big believer that you don't need to spend a lot of money to enjoy really fantastic food in Sydney. There is incredible fine dining in this city if it's your thing but my preference has always leaned towards less expensive but authentic culinary delights and a rustic style of cooking rather than a menu full of foams and sorbets. 
Enjoying food with friends is hands down my favourite way to spend my spare time. With super delicious food firmly in first place, the location comes a close second in what makes the experience a memorable one. I guess it appeals to my slightly romantic sensibility and a general sense of nostalgia – there are just certain foods I always need to eat in particular places. Somehow it heightens the taste of the food, makes me remember good times and feel I'm creating new ones. With this in mind, I put together a list of my favorite places to enjoy food in Sydney.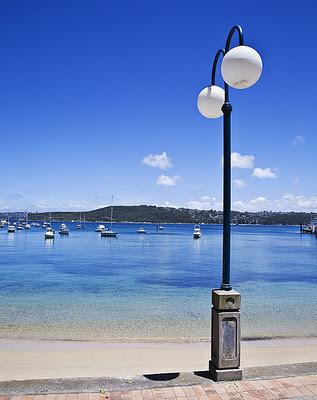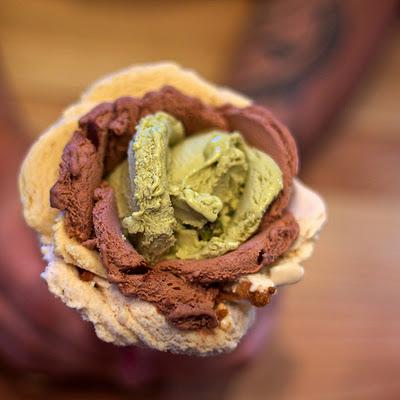 If I go to Manly I have to have fish and chips. Not usually my go-to Sydney takeaway food, it is the perfect choice after a ferry to the island and a day spent on the beach. There are tons of places to get some battered fish and fries but I head for Fish Mongers where this Aussie favourite is done using quality ingredients and with care. Eat on the beach for the best view in town and beware the circling seagulls! Another summertime must is gelato from Pure Bronte Pistachio. Nothing makes it feel more like holidays on are their way than sitting on the green grass of Bronte, overlooking the ocean, with a cool ice-cream in hand.
When I have the gang over for back to back videos at my place only a pizza delivery will do. Sure there are lots of fabulous Sydney food delivery options but pizza and videos are a classic combination for a reason. Slice in hand, with a glass of coke and a bad movie is my idea of homebody bliss. 
Markets are a marvelous place to have food in Sydney because there is always a great, vibrant atmosphere. I like to hit Glebe Markets on the weekend and grab brunch with friends at one of the many buzzy cafes nearby. My old time favourite is Clipper Café (18 Glebe Point Rd, Glebe) where I like to indulge in their excellent coffee and drool worthy pancakes served with ricotta, strawberries and maple syrup before hitting the market stalls hunting for a bargain.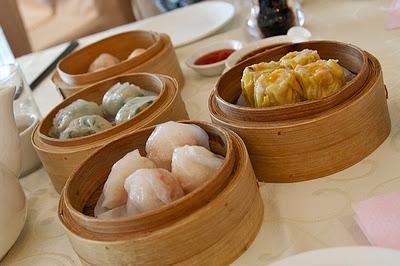 For a group get together on a cooler day, I find the hustle and bustle of Yum Cha in Chinatown always puts me in a good mood. Marigolds is my stalwart standby for Yum Cha and my friends and I have spent many a Sunday there ordering too many dumplings and whatever else gets sent our way. Or when I feel like a more leisurely paced group meal, then Sunday Roast at The Tilbury in Woolloomooloo is where I need to be. The sheer variety of food in Sydney means options are endless but with big tables, a beer garden for sunny days, gastro pubs like The Tilbury are where I want to be for a long lunch that turns into dinner, a decadent dessert and nightcap before heading home.
Guest post by Kate Bloomsbury 
Images: Gelato by missmeng; YumCha by eugeneflores; Manly by dicktay2000