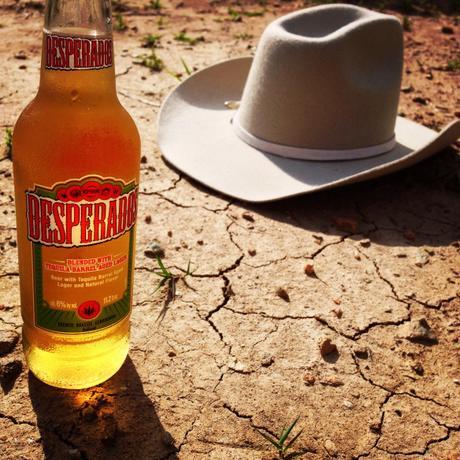 It's getting hot out there. People are thinking beaches. Naturally, they're thinking about beer, too.
With temperatures continuing to climb toward the summer months, what better time to " find your beach " then now? Fittingly, it's a frame of mind successfully captured by Corona when it comes to pairing beer with an occasion. Of course, many of its peers are doing the same at a time when Americans are aiming to relax on some sand or in their backyard. As the mercury rises, so too have sales of Mexican beers.
Mexican #beer carries the import segment in April +19% while balance of volume -11%. YTD total imports +7.0%. pic.twitter.com/Tp5wr9HLHX

- lester jones (@JonesLester) June 3, 2016
Corona Extra, which has long been the top-selling imported beer, was joined by Modelo Especial last year to form a one-two punch at the top of import rankings. They're not alone.
"For Mexican imports, it isn't one brand that is driving growth, but rather nearly every brand within Mexican imports is growing either through distribution expansion, new marketing efforts and shifting consumer interest," Danelle Kosmal, vice president of beverage alcohol practice for Nielsen, told Beverage Industry.
According to IRI data, Mexican imports represent 65.6 percent of the dollars spent on imported beer and 65.9 percent of the volume of imports brought to supermarkets and other stores in the U.S. In 2015, Mexican imports grew by 15 percent year-to-year in dollar volume. Slowly, those numbers continue to grow, too, buoyed by the country's sizable Hispanic and Mexican population.
Nearly half of 18.55 million in LA County ID as Hispanic, big beer buyers of Corona, Modelo. https://t.co/GuW4Ot8vqQ

- BryanDRoth (@BryanDRoth) January 5, 2016
While sales of Mexican beers have chipped away at the market share of other foreign brands, it's doing something of the opposite for U.S. brewers: It's acting as inspiration.
Businesses are apparently thinking one way to make American beer great (again?) is by capturing some of this market.
You may have noticed it on store shelves or read a news story or two, but Mexican lagers and similarly themed beers are as hot as a scorched desert this summer. ( Like fruit beers?) As Mexican imports are gaining steam in sales, U.S. brewers are doing what they do best - get inspired, adapt and put an American spin on things.
Ska Brewing's Mexican Logger sits as one of the OG's of the bunch, having first been made by the Colorado brewery in 1999 and packaged in 2011. It's Ska's best selling beer every summer.
"I think it is a bit of nostalgia for what may have been a lot of people's first introduction to beer," Ska's Thomas Larsen told Food and Wine. "Sometimes, even though we trash the Light Lagers of the world, we crave just that!"
But why the increase of interest from craft brewers? Is it because more lagers are hitting the market? Sessionable ABV levels?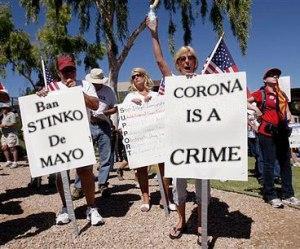 "People want a decently-built light beer that's not made by a multi-billion-dollar conglomerate," guessed Shaun O'Sullivan, founder and brewmaster at 21st Amendment, which pushed its El Sully Mexican lager to year-round status this spring.
But craft brewers aren't ones to rest on their laurels, for every new entry with a traditional take like Oskar Blues' Beerito or Chuckanut's Mexican-style Lager, there are others pushing the envelope of the typical lager. That gives us brands like:
Flying Dog's Numero Uno, made with agave and lime peel
Elysian's Hombre, featuring Mexican orange blossom honey and Amarillo hops
Hi-Wire's Smoked Mexican-Style Lager, which uses oak-smoked wheat malt and beechwood-smoked barley malt
As you can read about in the latest issue of All About Beer magazine, Numero Uno is going year-round after its sales exploded last summer. (Just how much? Pick up a copy for the details.)
This listing is far from exhaustive and barely scratches what Mexican-style or themed beers you can find on Untappd or My Beer Buzz, let alone what Big Beer has created, from Heineken's Desperados, seen above, to AB InBev's Oculto. The category is so hot, AB InBev has launched another Mexican beer in the U.S., Estrella Jalisco.
Which really is part of the beauty of the American beer scene, especially one that continues to rapidly grow and evolve. In an industry that prides itself on ideas of artistry - dare I say craftsmanship? - imitation becomes the highest form of flattery.
Cue the requests for data on US sales of limes. https://t.co/kNztSlmfxY

- Michael Uhrich (@EconBeer) June 7, 2016
Bryan Roth
"Don't drink to get drunk. Drink to enjoy life." - Jack Kerouac
Embedded photo via wallaroundtrump.com.