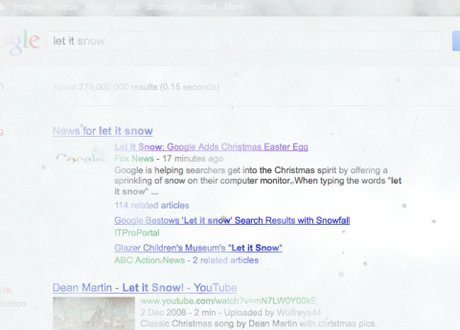 Be sure to wipe off that condensation.
Go ahead – type in "let it snow" into your Google search field and see what happens.
Fun, right?
The Yuletide Easter Egg isn't the only surprise Google has up its sleeve: Typing "do a barrel roll" into the search engine will set your screen spinning; typing in "askew" will set it slightly off kilter. Want more? Try "the loneliest number" and "Google gravity".
More internets »