There are very few monsters who warrant the fear we have of them.
Andre Gide
As many of you know, I have a deadly fear of snakes (all of them, and I mean all of them, are out to first suffocate and then eat me.) So when I was walking down an aisle and I saw this giant cobra – AT A POULTRY SHOW.
HOLY COW!!!! I almost jumped out of my shoes.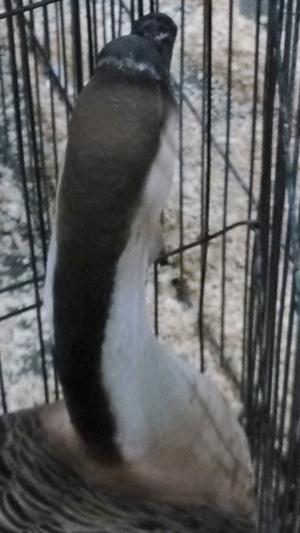 It wasn't until I took another step and saw this that my heart rate finally began to come down. Silly Goose.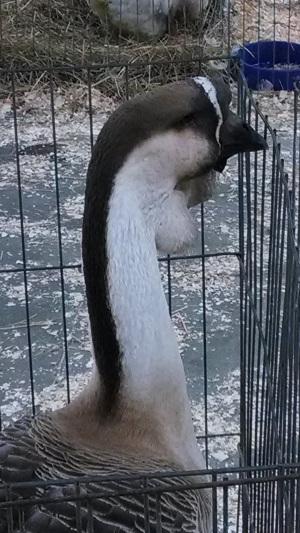 Have a good weekend, all.
***
Wendy Thomas writes about the lessons learned while raising children and chickens in New Hampshire. Contact her at [email protected]
Also, join me on Facebook to find out more about the flock (children and chickens) and see some pretty funny chicken jokes, photos of tiny houses, and even a recipe or two.

Like what you read here? Consider subscribing to this blog so that you'll never miss a post. And feel free to share with those who may need a little chicken love.