Last night was the second storm in our New Hampshire winter two-storm system.  As I said yesterday, the chickens were snug in their coop and almost everyone was at home piled under blankets reading or watching TV (I was at my desk trying to get some work done.) Our oldest chick is a caregiver at a rehabilitation facility. It's the kind of job that you can't call in to saying that the roads are too bad for you to travel.
Caregivers need to be there all the time because the people they work with need their care.
I knew this, but that didn't mean that I had to like it.
So we put a plan of action in place for our son who had to travel during the storm.  He packed a bag in case he had to spend the night at the center (they keep rooms available for this very reason.) He also packed a "stranded on the side of the road kit" which consisted of a blanket, gloves, hat and shovel. We made sure that his phone was fully charged, and we sent him off with our Ford Explorer SUV in 4 wheel drive instead of letting him use his own secondhand but very serviceable car. He left with all of my cautions ringing in his ears.
And then we waited.
And waited for the text that would let us know he had safely arrived.
At 2 p.m., I got his text – he was there and safe.
At 10 p.m. when his shift ended, although we had talked about him spending the night, he texted to me that the reports were that the roads had cleared. He thought he'd try the ride home (it's about a 50 minute ride.)
I texted back to him to look at the all facts and information he could gather and to make the best decision.
He decided to drive home.
While it took him an hour and one half (I had told him that on the back roads he never really needed to go more than 20 miles an hour if it was bad) he finally made it home to our nest last night.
And I was able to sleep deeply once he did.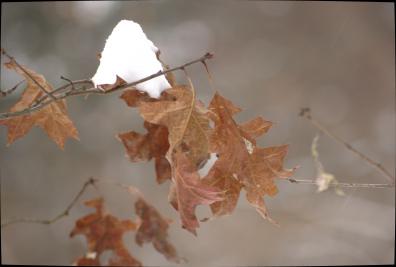 ***
Wendy Thomas writes about the lessons learned while raising children and chickens in New Hampshire. Contact her at [email protected]
Also, join me on Facebook to find out more about the flock (children and chickens) and see some pretty funny chicken jokes, photos of tiny houses, and even a recipe or two.

Like what you read here? Consider subscribing to this blog so that you'll never miss a post. And feel free to share with those who may need a little chicken love.