Friday's Quotes for the Chicks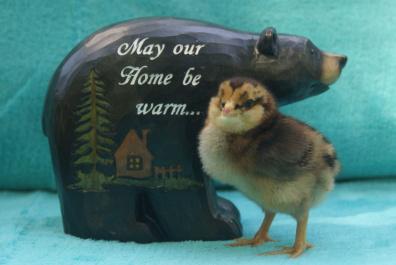 Best wishes for a healthy and prosperous New Year from our flock to yours.

The holidays continue non-stop, we still have parties to attend, dinners and a Hobbit breakfast at Denny's (of course) to bring the kids to. Celebrations go on for weeks around here but that's not unusual, whenever 2 or 3 of the kids are gathered, you know that there's going to be a party (hopefully with cake.)
I've got a big project that I'm working on, so Pippin and I are spending time in my office, which is fine, because there is nothing more peaceful and conducive to focusing than knowing that all members of the flock are gathered and getting along.
Now that the Elf and Christmas chicken are gone, I'll go back to telling stories about life living with children and chickens in New Hampshire, but for now, I have one wish for you and yours,
May your home be ever warm.
***
Wendy Thomas writes about the lessons learned while raising children and chickens in New Hampshire. Contact her at [email protected]
Also, join me on Facebook to find out more about the flock (children and chickens) and see some pretty funny chicken jokes, photos of tiny houses, and even a recipe or two.

Like what you read here? Consider subscribing to this blog so that you'll never miss a post. And feel free to share with those who may need a little chicken love.