Having chicks in the coop is a full time job. Every mama hen has to spend much of her time teaching the life skills needed so that each of her babies can eventually leave the nest and live on his own.
Basically, us mamas are laying the groundwork for our most prized possessions to leave us.  It's bittersweet on a good day, and nothing short of heartbreaking on a bad one.
We understand on a very deep and visceral level that not only is this the way it's supposed to be – but we fully realize that no one benefits (you or the chicks) if there is no personal growth. Like it or not, chicks must leave in order to grow.
Still you worry.
So you continue to teach them well throughout the years, being careful to demonstrate family values, to explain what being a flock member entails, and what it means to truly look out for each other. You pray it sinks in. You pray that your chicks will have the knowledge and compassion one day to lift not only their wings but the wings of others' as well.
Then your 21-year old chick sends you this while at college, remembering that a photo with Santa has always been an important part of the family's holiday traditions.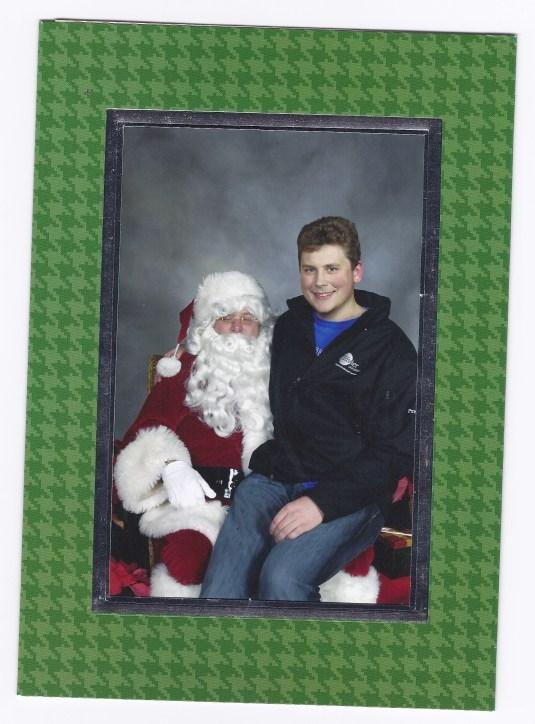 And you sit back and realize that, really, when you come down to it – you have nothing to worry about at all.
***

See you next week.
*
As always, happy weekend everyone, health and happiness (and safety) to your flock.