Yesterday Marc and I spent the afternoon in Portsmouth, NH. The weather was perfect for strolling around catching craft brews and Pokemon whenever we found them.
Portsmouth is a great, artsy town and you never know what you're going to find there. We found this flyer: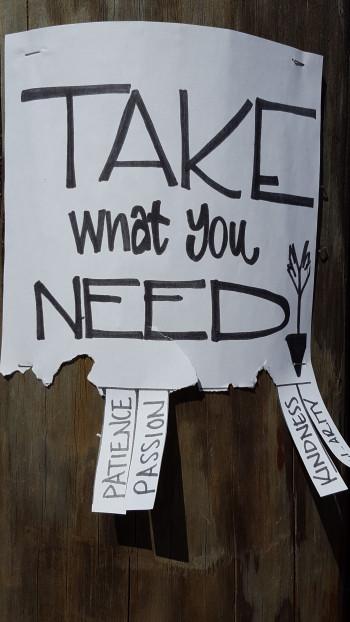 From which I took this to carry with me on our Border to Border New Hampshire walk. (it goes on the unnecessary but necessary list.) It will ride right next to my St. Christopher medal.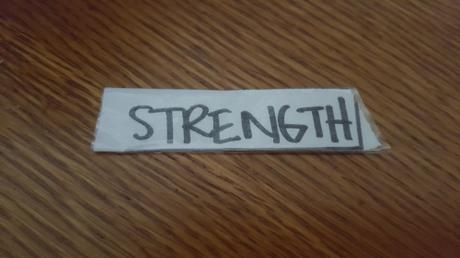 It looks like a lot of other people also took what they needed. Such A powerful idea.
We also came across a tree from which hung many hearts.
Love: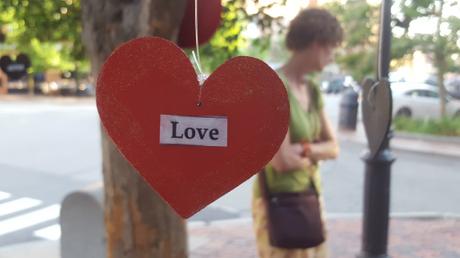 Forgive: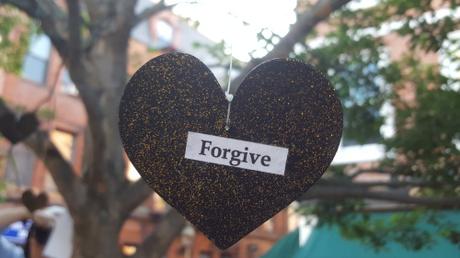 The hearts popped up after the Dallas shootings. What a beautiful way to make a statement.
***
Wendy Thomas writes about the lessons learned while raising children and chickens in New Hampshire. Contact her at [email protected]
Also, join me on Facebook to find out more about the flock (children and chickens) and see some pretty funny chicken jokes, photos of tiny houses, and even a recipe or two.

Like what you read here? Consider subscribing to this blog so that you'll never miss a post. And feel free to share with those who may need a little chicken love.