In celebration of Halloween, here is today's "and your little dog too" edition of Find the Puppy.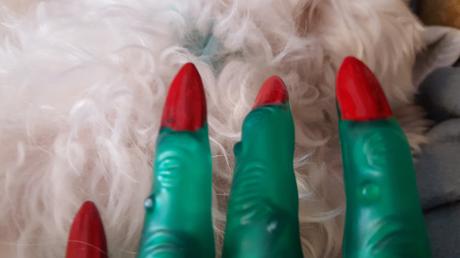 Note: pretty soon Pippin will be going in for a haircut (shave) after which we might have to play a few editions of Find the Wet Rat. (you'll see)
Have a great weekend, enjoy the fall weather, and for all my young readers, please be safe out there.
***
Wendy Thomas writes about the lessons learned while raising children and chickens in New Hampshire. Contact her at [email protected]
Also, join me on Facebook to find out more about the flock (children and chickens) and see some pretty funny chicken jokes, photos of tiny houses, and even a recipe or two.

Like what you read here? Consider subscribing to this blog so that you'll never miss a post. And feel free to share with those who may need a little chicken love.