If you've read this blog (and follow me on Facebook) you know that I have a deep-seated fear of dentists. Because my only chewing molar that was left shattered (long story), I had no choice but to make an appointment in early January to get the ball rolling on fixing up my hot mess of a mouth. My teeth are bad, many are shattered and cracked, let's just say that I'm looking at years of work and tens of thousands of dollars of expenses.
Last night, minutes before I had to leave to teach a class, this happened: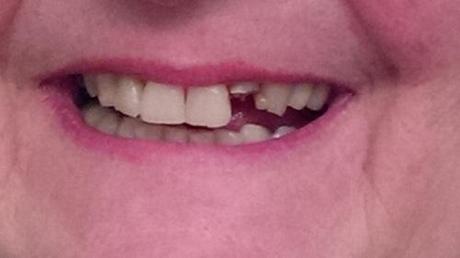 (and yes, that is an exposed nerve right there)
I had to teach a night class and then the next morning, I had to teach a college class I was taking over from another Professor, there was absolutely no way I could cancel either of those events and so I decided to embrace my (lack of) tooth. I showed up at the classes, let everyone know that I was aware that I had broken my tooth and with that out of the way, I proceeded with my lectures.
Always the teacher, I knew that I could use my shattered tooth as a lesson for others, and so I began the "How to disguise a broken tooth" series on my Facebook page.
How to Disguise a Broken Tooth
Tip #1 – find a large flower.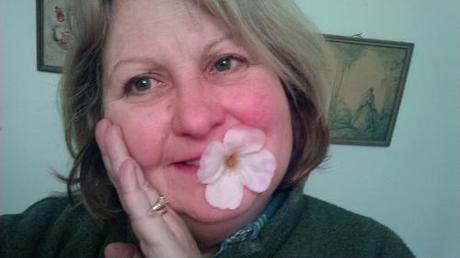 Tip #2 – find a toothbrush and forcefully tell people – "Just a minute, I'll get to you when I'm done brushing my teeth."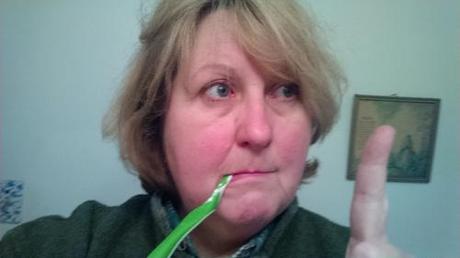 Tip #3 – write a heartfelt poem and tell people you are a method poet.
Roses are red,
Violets are blue,
Didn't know how much you'd be missed,
Until I broke you.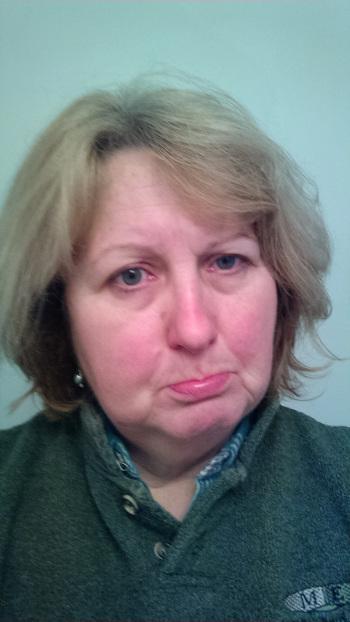 Tip #4 – tell a (lie) embellishment  -"Don't you just hate it when you find a pearl in your imported caviar?"
Follow that up with "I know, right?"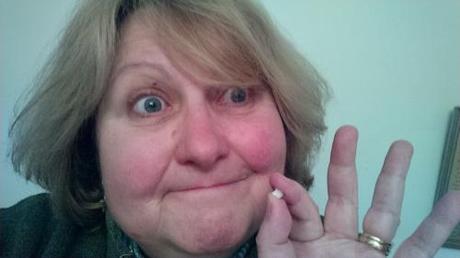 Tip #5 – pretend you're a teenager, simply say – "What broken tooth??"
Pro tip: to be convincing, it helps if you snarl during the delivery of this one.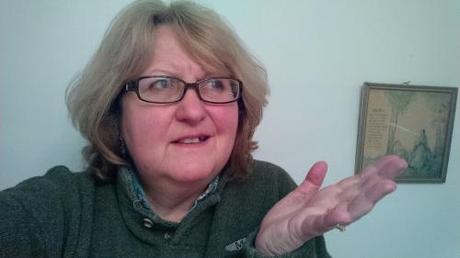 Tip #6 – Use an internet meme as a distraction. Banana for scale.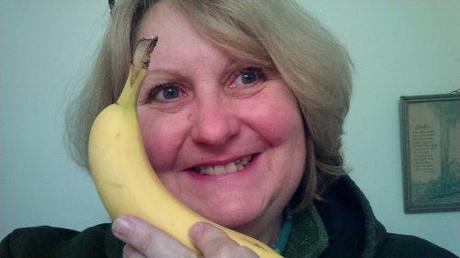 Tip #7 – Tell people that after plenty of soul searching, you have finally decided to come out as a demure-ist.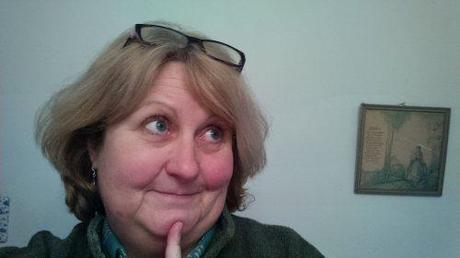 Tip #8 – Tell people you are practicing to be a Kindergarten teacher at nap time.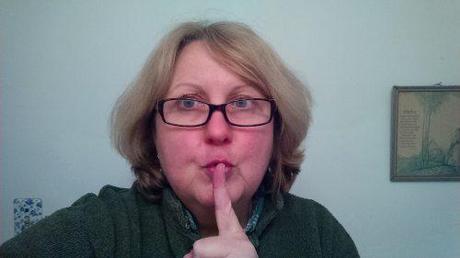 After two hours in the dentist's chair, one root canal and a temporary crown, I'm a bit battered but my tooth has magically returned. Hopefully there won't be any need for me to ever post a "disguising a broken tooth" photo again.
***
Wendy Thomas writes about the lessons learned while raising children and chickens in New Hampshire. Contact her at [email protected]
Also, join me on Facebook to find out more about the flock (children and chickens) and see some pretty funny chicken jokes, photos of tiny houses, and even a recipe or two.

Like what you read here? Consider subscribing to this blog so that you'll never miss a post. And feel free to share with those who may need a little chicken love.