This is a guest post written by Greg Lynch of Scenic Travel Canada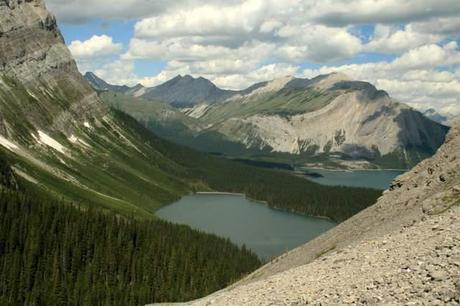 Western Canada, with it's bounty of superb mountains, abundant wildlife and wide-open spaces, holds great appeal for travelers looking for a unique Canadian adventure. Just off the main highways, away from the popular tourist attractions are hidden destinations that most tourists never experience.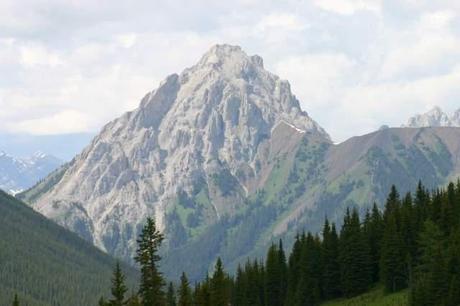 Most international visitors carefully arrange their itinerary around Banff, Lake Louise, Jasper and Vancouver, where people from around the world go to experience the splendor of the Rocky Mountains and the beauty of the Pacific coast.
Now imagine how amazing it would be to see equally spectacular scenery but without the crowds, says Greg Lynch, an avid outdoor enthusiast with Scenic Travel Canada. Because the landscape is so large, a lot of the natural beauty can be enjoyed in relative solitude.
Consider Kananaskis Country Instead of Banff National Park
Banff, Alberta welcomes millions of visitors each year but right next door, in the front range of the Rockies, is Kananaskis Country, a place where you can glacier hike on top of a mountain, walk to the base of a waterfall and trek along a ridge to the very top.
K-Country is a collection of provincial parks that border the more popular Banff National Park. It's only 1 hour away and because it's relatively undeveloped, visitors get to experience the vast wilderness at its finest.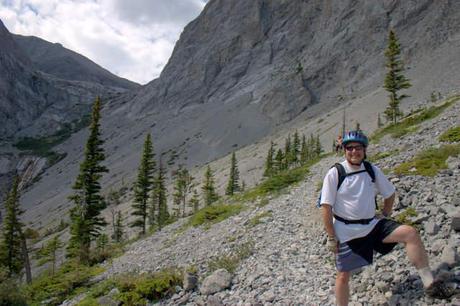 Outdoor adventures in Kananaskis include:
Wildlife Viewing – Bears can be seen in the early morning, forging alongside the road. Elk, moose and deer come out just after sunset and can be spotted in the alpine meadows.
Hiking – There's plenty of day hikes suitable for hikers of all fitness levels. July, August and September are the warmest and most scenic months, unless you're a back-country skier who enjoys deep, pristine snow (November – April).
Backpacking – Backcountry camping doesn't get any better than in the secluded heights of the Rocky Mountains (approximate elevation is 2250 meters). Most adventure-seekers journey to one of the remote campgrounds and then use it as a base for day hikes to high-elevation lakes, waterfalls and mountain peaks.
Scenic Drives – Enjoy the views from the highest paved highway in Canada along Highway 40. Opened from June 15 – December 1, it'sa scenic wonder to drive nearly to the top of the peaks in the Highwood Pass.
Visit Wells Gray Provincial Park Instead of Jasper, Alberta
Three hours west of Jasper National Park is the relatively unknown Wells Gray Provincial Park. Located in central British Columbia, this quiet park is home to spectacular waterfalls and wildlife.
In April, bear watching is popular as hundreds of these bruins forage on roadside vegetation. Hiking can be bit harrowing but as long as visitors tread with care and respect, there should be no encounters.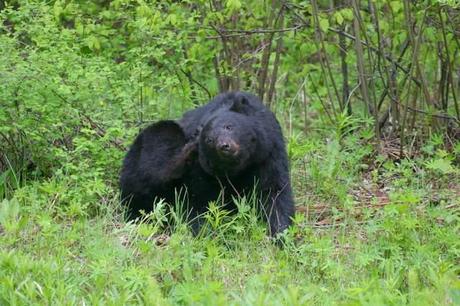 Adventures within Wells Gray Provincial Park include:
Amazing hikes to waterfalls. Hikers can enjoy walking behind the falling water of Mouls Falls.
Wilderness camping is at its best amongst the thick forest and placid lakes.
White water adventures on some of the most pristine rivers in North America.
Enjoy over 100 kilometers of immaculate shoreline along Murtle Lake, one of the few canoe-only lakes in British Columbia.
Go See Vancouver Island instead of the City of Vancouver
The rugged wilds of Vancouver Island are the exact opposite to the cosmopolitan flare of Vancouver. A scenic 1.5 hour ferry ride takes adventure lovers to the rocky shores of the island that's about the size of North Rhine-Westphalia.
Discover a place where the rainforest meets the sea. Natural wonders include: annual salmon runs, exceptional coastal hiking and whale-watching tours. Some of the freshest air in the country comes immediately off of the Pacific Ocean.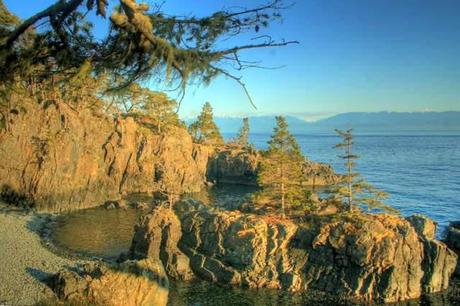 Outdoor adventures on Vancouver Island include:
East Sooke Park – Located just 40 minutes outside of the capital city of Victoria, BC, hiking trails take visitors to the top of coastal mountains and down to the shore to where Orca and Humpback whales feed.
Strathcona Park – Home to the highest waterfall in Canada, this rugged park has few roads and services and truly represents the rugged wilderness of British Columbia.
West Coast Trail – People from all over the world brave this 6-8 day hike to test their mental fortitude and physical limits and to enjoy the protected coastal scenery. The warmest and driest time to do this backpacking trip is in September.

Because the distances are large and the scenic wonders numerous, the magic of Western Canada can not be enjoyed on just one trip. If you're looking for an alternate to the must-see attractions, drive a little ways off of the main roads and discover the uncrowded side of Canada.
All photos are courtesy of Greg Lynch.