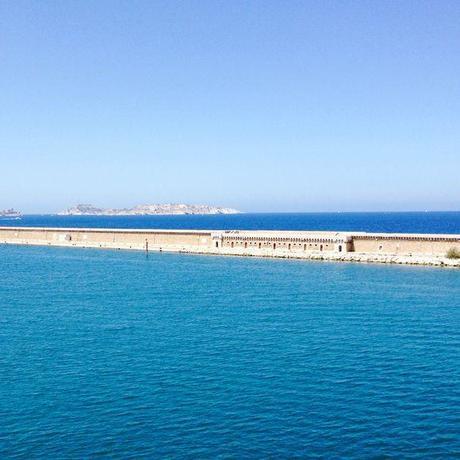 Les Terrasses du Port, Marseille's newest shopping center in located on the water, the incredible Mediterranean sea. 
Today was the first of a few opening celebrations. I was fortunate to be part of it.
Les Terrasses du Port, over ten years in the making, 50000 square meters, 200 shops, plus some of the finest restaurants on the top deck with the above view, felt as if I was on a cruise ship. 
The upper deck is 260 square meters long offering a spectacular view of Chateau d'If.
Les Terrasses du Port is open everyday until eight in the evening, with the restaurants opened until one in the morning, that is unusal in France.
Moreso there is underground parking over 2000 places. 
What has happened! Hammerson's group is taking France to another zone.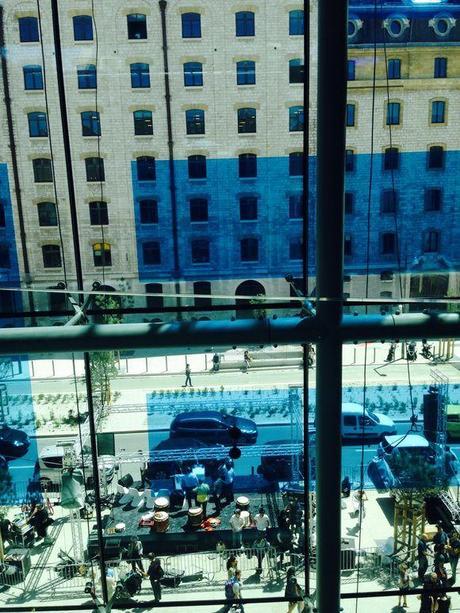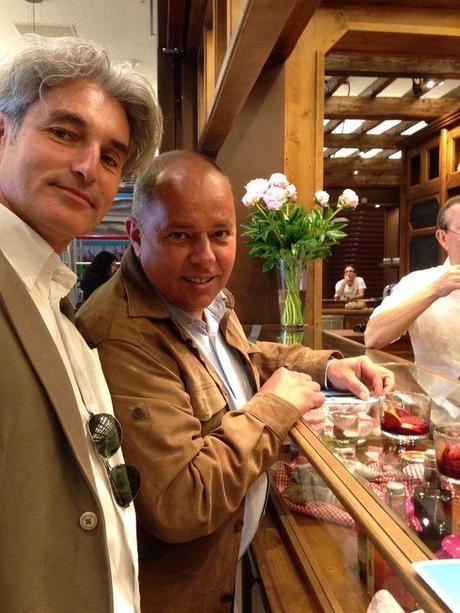 Yann and Thierry having a drink.
Have to make this post familiar.
New+shopping+spectatular modern design does not equal brocante you know.
I have to remind my readers that I am not giving up the brocante for some shiny shoes and new digs.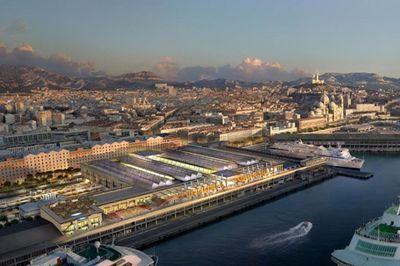 Photo Via Les Terrasses du Port.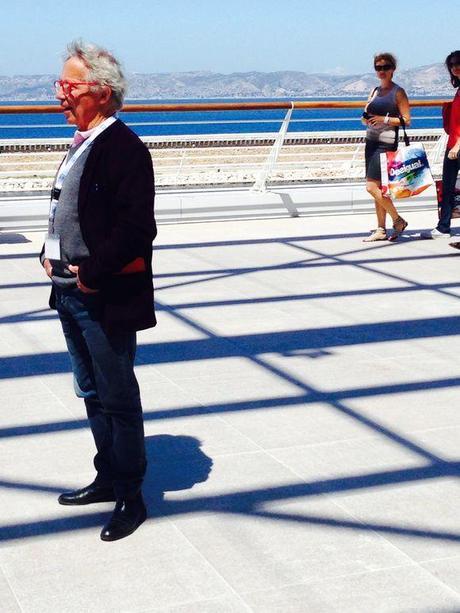 The architect of Les Terrasses du Port, Mr. Michel Pétuaud-Létang with his infamous red glasses.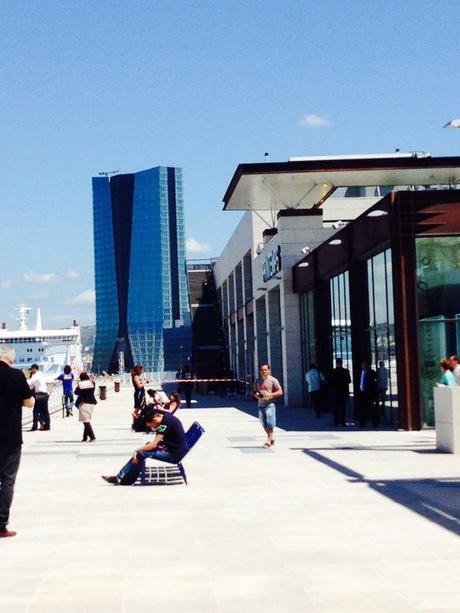 I like old stuff... but this is amazing.
But I must say BRAVO!
Les Terrasses du Port
Marseille
http://www.lesterrassesduport.com/