The race row has been raging for years now. The Police were labelled as being institutionally racist back in 1993 after the murder of Stephen Lawrence and there followed a massive change in public perception and policing policy. Every form we use that holds details of a member of the public or relates to a human being (even the unborn babies of our perpetual mothers) has two boxes for ethnicity to be recorded. At first it was just the officers perception that was important, but very soon after this version two arrived and the "self-defined ethnicity" of the person was also documented for posterity.
The argument still continues in our inner-cities and other areas of significant diversity. Stop and search ratios are criticised despite the fact that there is solid evidence to support the fact that in some areas a larger proportion of the crime and disorder committed are a result of actions from those of a non-white ethnic background. This is not to say that I consider all members of minority ethnic groups to be criminals or to have any such propensity, it is simply a matter of fact and only such in a certain number of specific locations.
I have been accused of arresting someone because of the color of their skin on a number of occasions this year. After a painstaking search of Pocket Note Books (where I always record such things (just in case the Police Police come to have a "chat") I have found four arrests with some allegation of a racial motive on the behalf of the Police. All of those arrests resulted in a court conviction (court being the forum for the case due to previous offending….believe it or not) and three of those convictions followed a guilty plea. It would appear that the arrests were correctly motivated by the fact that there was a belief that the suspect had committed the offense rather than some non-existent racial hatred.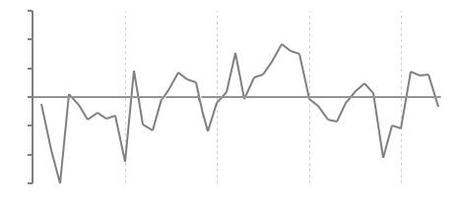 This week the papers decided to imply there might be a serious race issue within the courts of England and Wales. With an apparent lack of Police officers  available to be picked on (something to do with budget cuts apparently) they have turned the nations attention to the Ministry of Justice's report regarding court convictions between July 2010 and June 2011. Between these two dates there were some 1.2 million sentences passed by the courts. Nearly 600,000 of these had the ethnicity of the offender recorded against them.
The figures show that in some categories of offending black defendants received a significantly greater number of custodial sentences that white defendants. The likelihood a black offender receiving a prison sentence over a white offender committing the same offence was found to be 44.3% higher for driving offences with figures of 38% for public order and offensive weapon offences, and 27% for drugs offences.
Specific courts have also been identified by the report and show an even higher imbalance for some offences. In the same period Haringey magistrates court, which dealt with many of the Tottenham riot cases, sentenced (before the summer disturbances) 11 of the 54 black defendants it dealt with for public disorder or weapons offences to prison, as compared to 5 of 73 white defendants. West London Magistrates court managed one of the highest differences with 79% more black offenders being imprisoned than white offenders convicted of the same offense.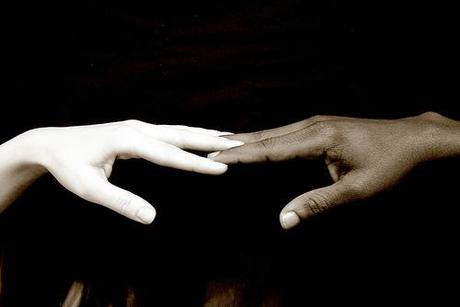 Of course the anti-law race-card wavers will say that this is because, just like their Police counterparts, the courts too are institutional in their hatred of those of non-white ethnicity. I will be surprised if these figures are not wheeled out to add weight to any number of perceived injustices over the coming months.
I believe that there might be another reason for the huge gaps illustrated by the raw data contained within the report. No consideration appears to have been given to the offending history of those convicted, or the point at which a guilty plea may have been entered. I suspect that these two factors, which would directly affect the severity of a sentence, have a larger part to play in the decision of any particular court than the skin color of the defendant.
This study comes nearly 20 years after a report relating to the West Midlands was published which suggested that black males in 1992 were 23% more likely to be imprisoned than white males in that part of the country. If institutional racism did exist at that time, it has certainly not become more than three times more common that it was then – due, I am sure, to the millions spent on diversity training!
It is a well-known fact that 78.4% of statistics can be used to prove whatever the user wants them to prove (especially when, as with this report, there are so many parameters that can be included and excluded at will to massage the percentages in whatever direction might be required).
I will be interested to see which individuals, groups or organisations pick up these figures and attempt to use them to further their causes or to influence the opinions of others.