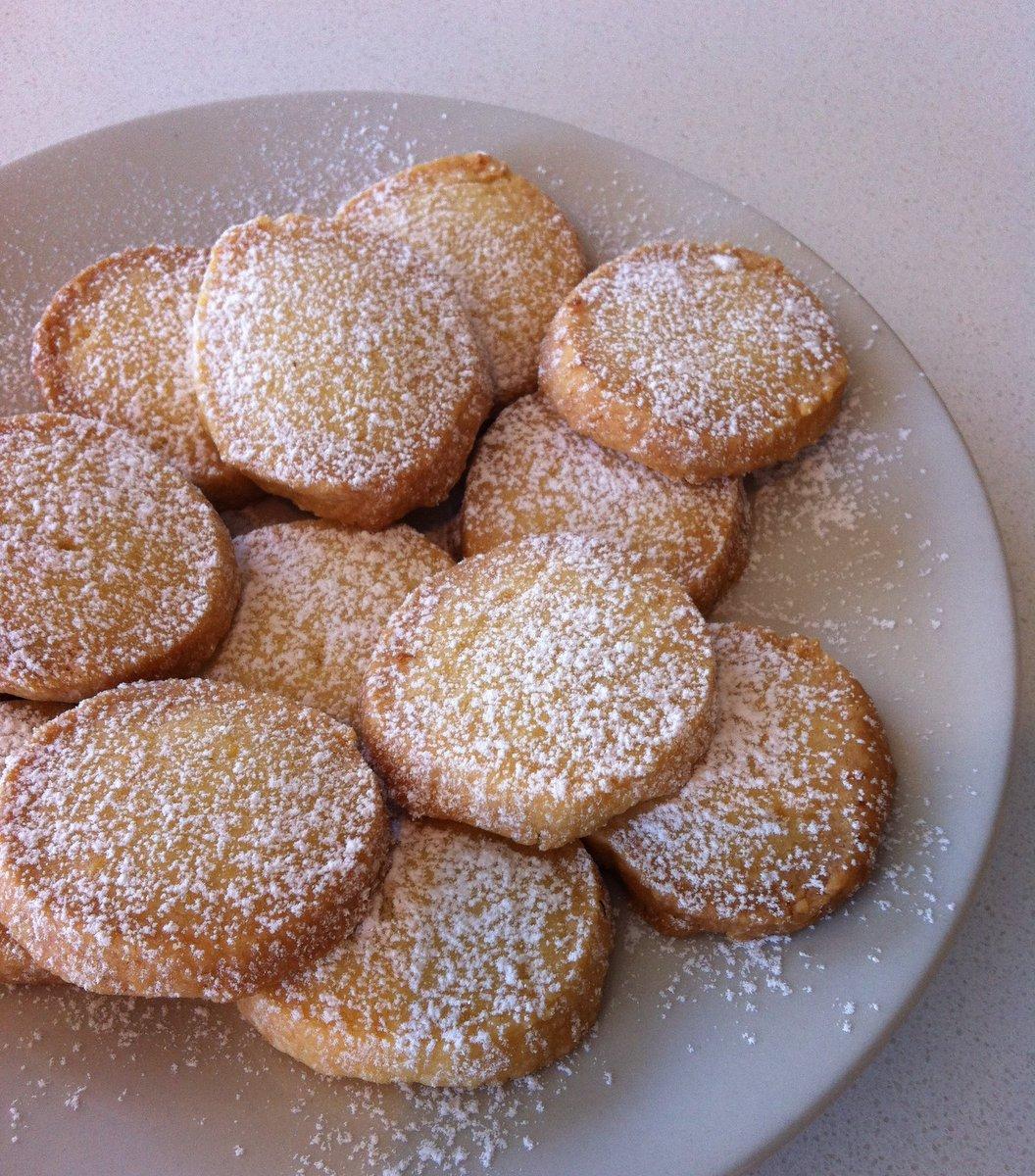 One of my all time favorite biscuit recipes, I've made these more times than I can remember! In fact, I rustled up another batch this past weekend as we were expecting a couple of visitors and and I knew that these buttery biscuits would be just the thing to serve with the tea.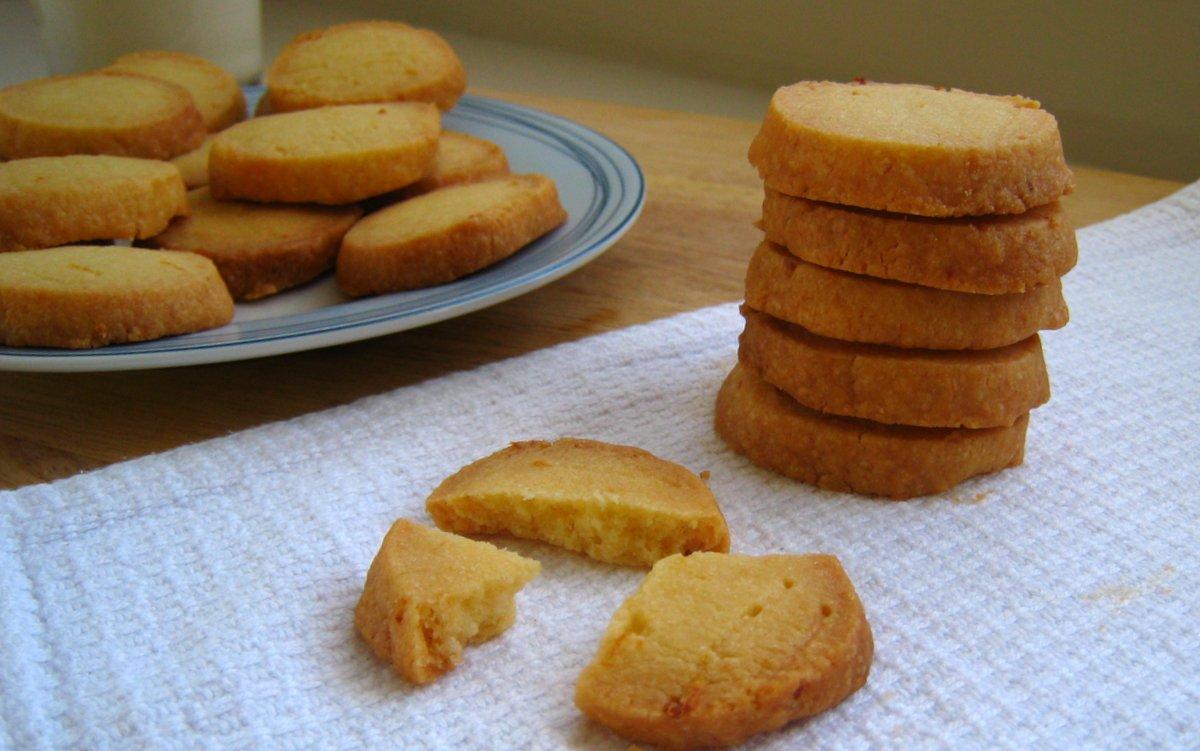 The dough uses just a few basic ingredients and can be made up in minutes, all in your kitchen mixer. It can also be made up in advance (if you wanted to prepare it first thing in the morning but only bake it later in the day), just wrap it up well in some plastic wrap and keep it in the fridge until needed. Store any leftover biscuits (leftovers, really?) in an airtight container and they'll be fine for a good few days, although they don't usually last longer than that in our house!
If you don't have fresh lemons on hand I'm sure orange rind would work just as well, or leave it out altogether._________________________
LEMON SHORTBREAD BISCUITS
Makes about 26 biscuits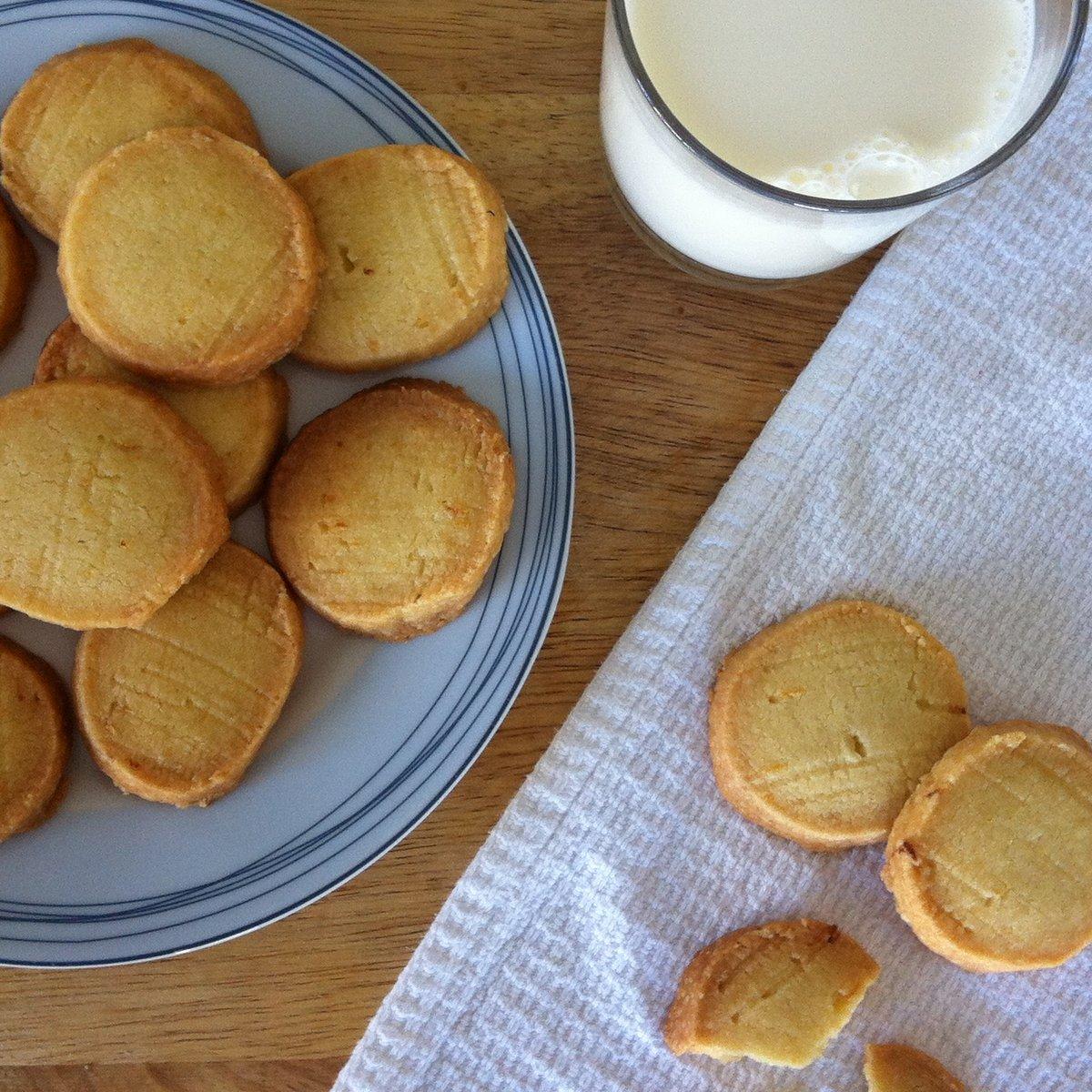 150g butter
80g castor sugar
3 teaspoons finely grated lemon rind
200g plain flour
1/8 teaspoon fine salt
Step 1.) Place the butter and castor sugar together in a bowl and cream until combined and fluffy. Mix in the lemon rind.Step 2.) Add the flour and salt and mix until the dough comes together, scraping down the sides of the bowl as necessary. Continue to mix until you have a smooth dough.Step 3.) Roll the dough into a log approximately 30cm long. Wrap in plastic wrap and chill in the fridge for 20 minutes. While the dough is chilling you can preheat your oven to 170°C and line a baking tray with baking paper. Step 4.) Cut the log into 1cm slices and arrange these on your prepared baking tray. Bake in the oven for 20 minutes or until golden. (Special tip: I like to turn the tray after 10 minutes to ensure the biscuits bake evenly. )
Step 5.) Transfer the biscuits to a cooling rack and dust with icing sugar just before serving.