If you're new here, you may want to subscribe to my RSS feed. Thanks for visiting!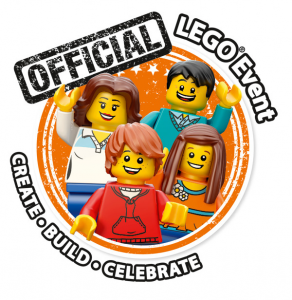 We had the opportunity Friday night to go to the final stop of the Lego Kid's Fest in Hartford, CT. We didn't mention much about it to the kids prior to attending because in all honesty I wasn't really sure what to expect. I just wasn't sure I could answer all of their potential questions. So we kept it pretty hush hush. My husband came home from work Friday evening and we piled the two little ones in the car and left the two older ones to fend for themselves for the evenings. And then we got stuck in traffic on 84 heading into Hartford of course.
We finally arrived at the convention center about an hour and a half after it started. Honestly, I think it was good that we were so late. We weren't fighting a crowd to actually get in. They sure made you walk to get in though. As soon as we walked in we saw life size figures made out of Legos in the middle of the room. Chewbacca was there. My five year old's Kindergarten teacher loves Chewbacca and tells all the kids all about her love of Star Wars and Chewbacca so it wasn't much of a shock when she ran up to Chewbacca and said, "Mommy, take a picture!"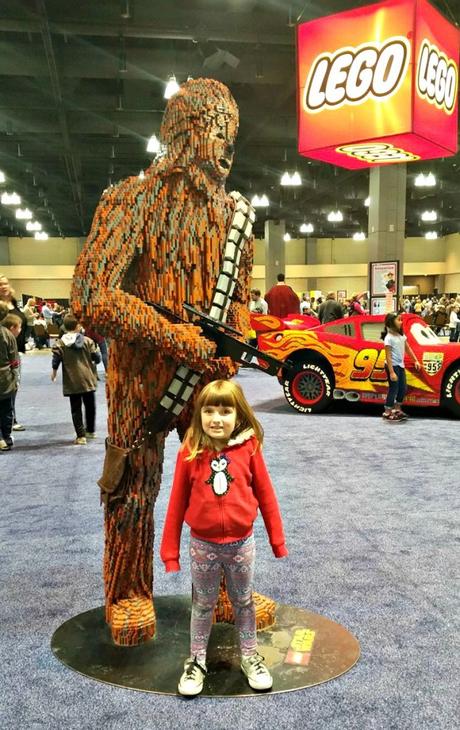 Lego Chewbacca
It was all a bit overwhelming for the kids at first. My son didn't want any pictures taken of him. We began walking around to see what there was. There were Lego battles happening and presentations and Lego building stations. Finally, my son decided he wanted to build a car and race it. Great! So we went to a station. Meanwhile my daughter was complaining about them being "boy" Legos. Yes, I apparently have failed as a mother because my daughter is one of those girls who actually likes the Legos that are designed just for girls. Don't worry though, she still built with the boy Legos. Here were their first masterpieces: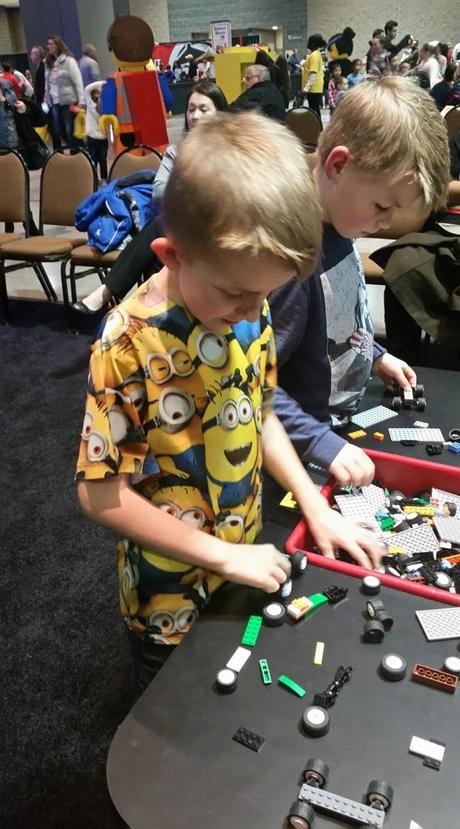 Building the fastest race car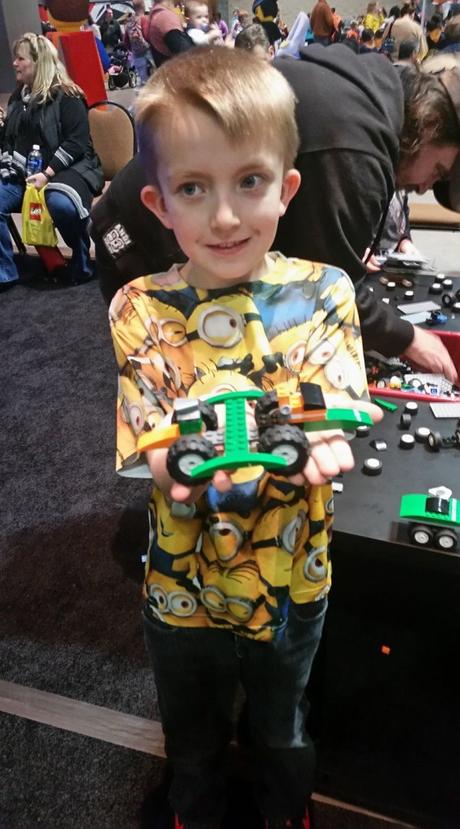 Here's the finished product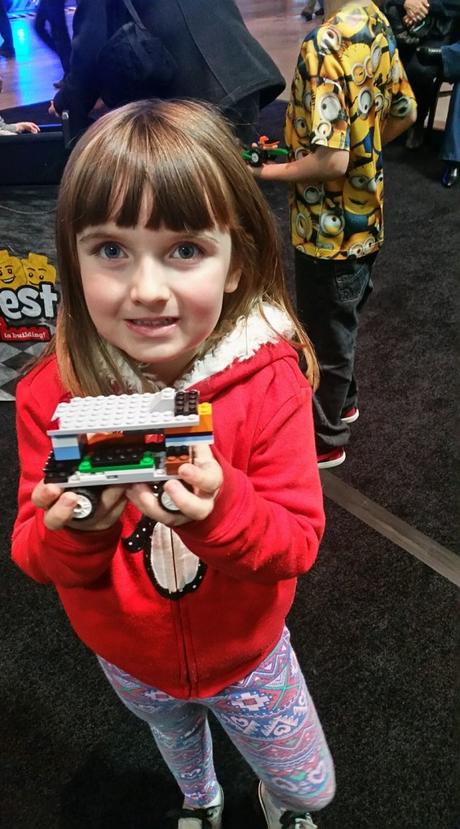 It's an ambulance
After that was done everyone seemed a little irritable. We decided to grab a bight to eat and to regroup a little. Once that was done the kids were much more agreeable and really getting into it.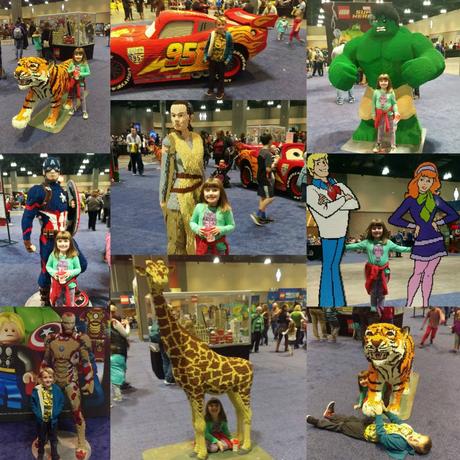 And then it happened. They wanted to go into the biggest parent nightmare ever. A mountain of Legos on the floor – Ouch!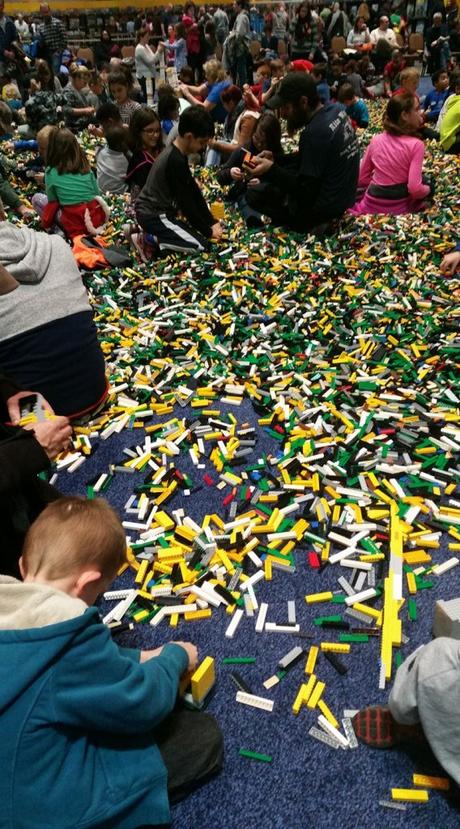 That's a lot of Legos on the floor. Glad I didn't have to clean that up!
But they built. We must have missed the rules though. Nothing higher than their waist – Whoops!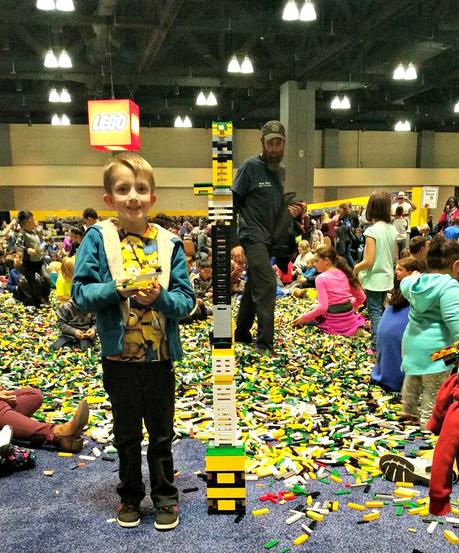 The tower's taller than he is
And while he was building that tower, his sister (you know the one who wanted "girl" Lego's was busy making a helicopter with missals on the front.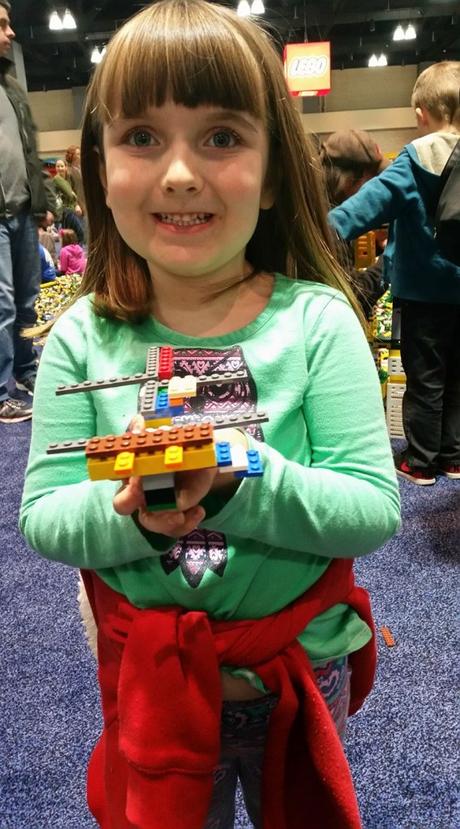 She built a helicopter and told me it has missals on it
And since my son got busted for building his tower too high, he improvised and turned the one giant tower into two…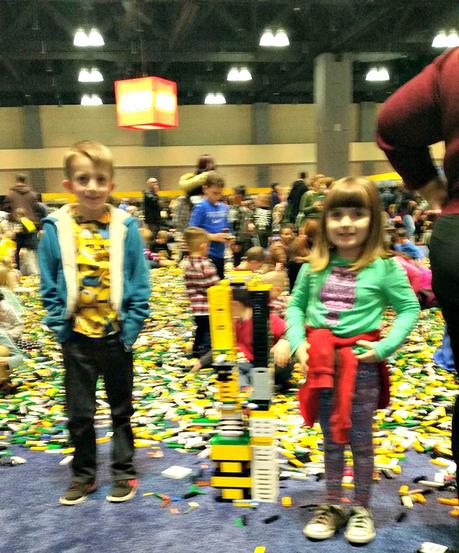 Next, it was off to find those oh so coveted "girl" Lego's. She built a house with some help from her brother and dad.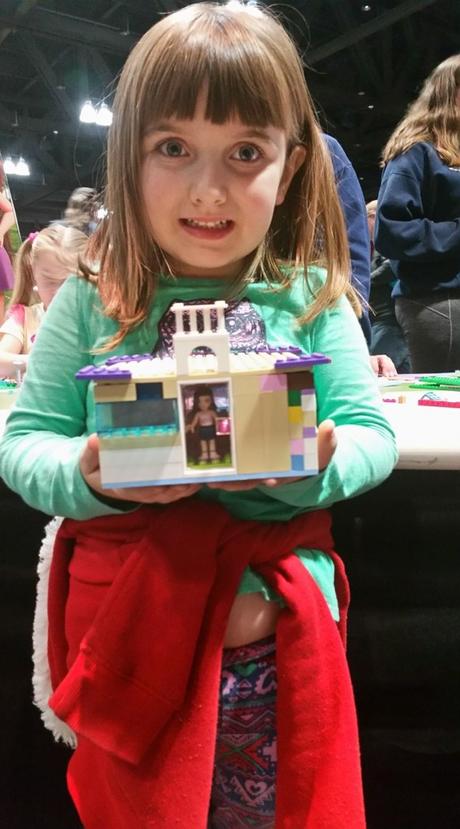 She even saw a friend from school there. Once she completed it she brought it up for display and they gave her a choice of her own Lego pack. You know she could have gotten some of those "girl" Lego's or Star Wars. She chose Star Wars as did her brother.
By this time it was after 8:00 and the place was closing at 8:30. We went to the little Lego store and purchased them each some Lego's which they happily put together the next day. All in all it was a fun experience and the kids had a blast. It's amazing how time flies when you're playing with Lego's. There was so much more to see and do, but we never got the chance. I know this was the last stop on the tour, but I do hope they'll be touring again.