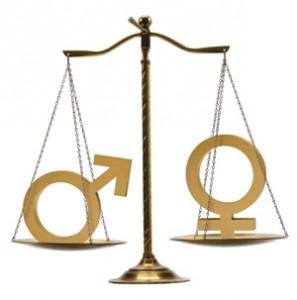 (Image: www.variety.com/article/VR1118039194)
Women, Business and the Law 2012: Removing Barriers to Economic Inclusion
Doing Business
Enterprise Surveys
Women, Business and the Law project (WBL)
The project studied 141 economies across the globe, measuring the legal differences based on gender in six areas: accessing institutions, using property, getting a job, providing incentives to work, building credit, and going to court. Of the 141 economies studied, 103 impose at least one legal difference between men and women that creates a barrier for women when seeking employment or starting their own business. No country exhibits all of the legal differences identified by WBL, but 24 countries impose at least 10 or more differences.
Regionally, the Middle East and North Africa averages the highest number of legal differences between men and women with 17, followed by South Asia and Sub-Saharan Africa with 10 and 6, respectively. While no region of the world is absent an economy that imposes legal differences, low income economies tend to have more differences than high income economies. Not surprisingly the study found that the greater the legal differences between men and women, the more underrepresented women are in the formal economy.
The report findings may seem grim at first, but there are some signs of progress. Since the pilot study in 2009, WBL found that 36 countries have reduced the number of legal differences between men and women and 41 new laws and regulations have been enacted that could increase the economic opportunities for women in their respective countries.
Kenya appears to be leading the way in reducing the gender disparity with the highest number of reforms in accessing institutions, using property and going to court. Most notably, Kenya adopted a new constitution in 2010 that grants women equal rights before, during and after marriage; equality of inheritance rights; no longer exempts customary law from non-discrimination provisions; and in some cases voids customary law when it is inconsistent with the Constitution.
So what does all this mean for women seeking economic empowerment through employment or entrepreneurship and the economy in general? Legal and regulatory differences between men and women continue to limit women's ability to effectively participate in the formal economy and subsequently stifle economic development.
Augusto Lopez-Claros, Director of Global Indicators and Analysis with the World Bank Group summarized the issue nicely stating, "The economy suffers when half of the world's population is prevented from fully participating. It is certainly no surprise that the world's most competitive economies are those where the opportunity gap between women and men is the narrowest." Removing or limiting these barriers can have a profound effect not only on women's individual economic status, but that of the country as a whole.
The full report, along with all of the data from the study, can be accessed at wbl.worldbank.org.
This blog originally appeared on CIPE's Community of Women Entrepreneurs (CWE) website.