In the past few years, several international smartphone makers have entered Indian market. Some of them didn't even manage to create a stir. Some, on the other hand, became instant sensation. LeEco is one such brand. If you watch television or read newspapers, you are sure to have seen advertisement by LeEco. They seem to be everywhere these days!
However, promotion alone does not make a brand popular. The reason behind the quick success of LeEco in India is because it is delivering quality products that pack excellent specification in good looking devices available at market disruptive prices. No wonder LeEco devices have achieved a large fan following in India.
The second generation of LeEco smartphones recently launched in India. These are Le 2 and Le Max2. Le Max2 has the higher specifications of the two and costs more as well.
I recently tried out LeEco Le 2. So let me tell you what I felt about it.
Le 2 Review
Appearance:
Let's start the Le 2 review with what meets the eye first. Appearances matter, don't they? Well, the smartphone has a beautiful Rose Gold coloured full-metal unibody design. I don't know how guys would like the pinkish tone of this phone, but I love it. LeEco says that the design is inspired by the aesthetics of light and shadow. This light and shadow come into play on the round edges of Le 2, in the gleaming polished metal strips on its sides, in the camera frame and even in the fingerprint sensor.
The Power Key and Volume Rocker are on the right side and the dual SIM card tray on the left. There's no 3.5mm audio jack, instead the Type-C USB port is used for connecting headphones as well as the charger. The USB port is at the bottom side in between the two speaker grills. On the top side there is the Infrared sensor. At the back, the camera is in the center near the top. It is surrounded by a big frame. The finger print sensor is under the camera within an easy reach of the index finger while holding the device. Overall, the device looks quite stylish and feels good to hold. The placement of the keys and fingerprint sensor is excellent and convenient. The bezel is very thin and allows the phone to have 74.4% screen-to-body ratio.
Performance:
Le 2 has the power of the Octa-Core Qualcomm ® Snapdragon TM 652 processor, 3GB RAM and 32GB ROM. It has Non-removable Li-Ion 3000 mAh battery. When I tried Le 2, I found the device very swift. The apps opened without any lag and the web browsing was the fastest I've ever experienced on a smartphone. I downloaded some heavy games on it and they too played out without a lag. While using the device, I felt as if I was using a premium device. The performance was that fluid.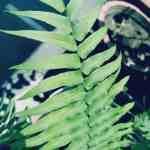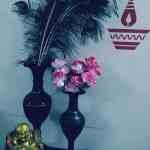 Click on these thumbnails to view high resolution images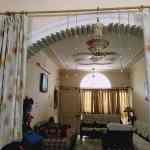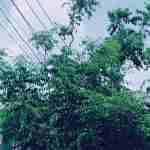 Camera:
Le 2 has 16MP rear camera with f/2.0, phase detection autofocus, dual-LED (dual tone) flash. The front camera is 8MP. To enhance the photo quality, LE 2 has technologies like PDAF, Closed Loop etc. When I tried the camera, I thought the colours in the photos looked quite natural. However, I was still disappointed with the camera. The photos appeared somewhat dull as if the camera was catching less light. The images in low light with flash were good enough and captured colours decently well without too much noise. But when I tried the Night Mode, it switched off the flash and as a result the photo was mostly dark. Also, I did not quite like the UI of camera. It is easy and simple to figure out, but using it caused several misses and time waste.
Display:
If camera disappointed me, the display of Le 2 delighted me with its crispness and brilliant contrast. Le 2 has an In-Cell display with 5.5 inches (~74.4% screen-to-body ratio) with 1080 x 1920 pixels (~401 ppi pixel density) and blue light filter for reducing eye strain. The screen has excellent contrast and the blacks are really black. Thumbs up to LeEco for adding such good display in a mid-range phone. The display is surrounded by very thin bezel which enhances the viewing experience.
Audio: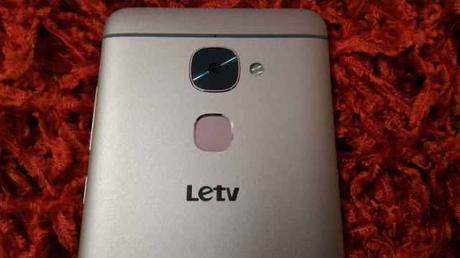 Le 2 review can't be complete without a mention of its audio capabilities. While the brilliant In-Cell display ensures a good viewing experience, LeEco Le 2 is capable of delivering a good audio experience too. Le 2 has Dolby Atmos system for better sound. And of course, it has the revolutionary and already famous CDLA (Continual Digital Lossless Audio) technology. CDLA technology enables end-to-end lossless digital music transmission and is world's first continual digital lossless audio standard.
Le 2 and Le Max2 don't have the usual 3.5mm port for head phone. Instead, we have Type-C USB interface. Conventional earphones can still be used with Le 2, thanks to the free connector provided by LeEco in the box. But normal headphones won't be able to give you the CDLA quality sound experience. So I'd recommend you to spend a little extra and use the Type-C headphones by LeEco. CDLA earphones have integrated audio processing chip and also a decoder which prevents the loss of sound quality and delivers high quality audio experience. I found the sound delivered through CDLA earphones really impressive. It was louder, fuller and more refined. I have become quite a fan of the CDLA technology.
Fingerprint Scanner:
The fingerprint Scanner is located at the back under the camera. It looks shiny and beautiful. It helps in keeping the phone secure as well as makes it easy to take selfies. Just tap at the scanner while in camera and the photo gets clicked. I found the scanner quite responsive and fast.
Connectivity:
Le 2 has 3G, LTE, GSM, and 4G connectivity capability and as per LeEco, it will soon have VoLTE capabilities too over an OTA. Le 2 is a dual SIM phone and uses Nano SIM cards that are inserted in a tray on the left side.
User Interface:
LeEco Le2 has EUI version 5.6 for user interface. What I liked best about the user interface of Le 2 is that it did not feel bulky or weighed down by bloatware. It is simple, clean and clutter free. The notification panel only has notifications and no shortcuts. It took me some time to get used to that. All the toggle buttons and shortcuts are bundled away in the panel that opens up by pressing the left soft key. Here you'll find customizable shortcuts and quick settings, brightness setting and the recent apps list. The UI does not allow too much customization but different themes can be installed. Also, there's no app folder so all app icons and folders remain on the home screens.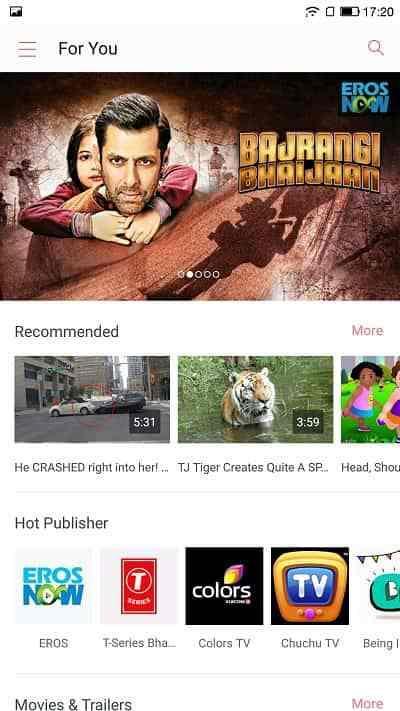 No Bloatware:
Recently I've seen several smartphone companies pre-installing many third party apps in their devices. Most often, these apps can't be uninstalled by the user and keep on using the storage of the device. Nobody likes having unwanted apps in their smartphones. I found no such third party app in the review device sent to me. I don't know if that is the case with smartphones available for sale. But at least in the device that I tried, there was no bloatware.
Entertainment Content:
LeEco phones come packed with LeEco's content eco system. Similarly, Le 2 and Le Max2 also have three apps for delivering entertaining and informative content. These are Le View, Le Vidi, and Le Live. Le View makes available trending videos and can be accessed by sweeping in from the left when on the Home Screen. Le Vidi makes available TV shows, movies etc. And Le Live can be used to watch live news telecast etc. Users of Le 2 and Le Max2 get one year's membership free for LeEco's Supertainment Membership Program. So for one year, users can enjoy any content available on LeEco's content channels. However, while users will have access to thousands of movies, television shows and songs, LeEco did not think it necessary to add an FM Radio to Le 2.
What I love best:
I loved the brilliant display, the swift performance, fast web browsing and the CDLA audio experience best.
For more information about feature of Le 2, check out this video:
What I don't like:
The camera disappointed me a little. Also, there's no expandable storage. And no FM Radio.
You can also check out the full specifications of LeEco Le 2 here
Overall, I enjoyed using LeEco Le 2. It is fast performing and has a premium feel to it. At Rs 11,999, it offers excellent set of specifications and good speed and visual and audio experience. However, at this price point, there's a lot of competition. It will be interesting to see how Le 2 manages to face the competition from the likes of Redmi Note 3.
Le Max2
Along with Le 2, LeEco also launched the next generation of Le Max. This new smartphone is Le Max2. I did not review it. But if you'd like to know about it too, then here are it's key specs:
Le Max2 has a 5.7 inch 2K Super Retina Display. It has the might of Qualcomm ® Snapdragon TM 820 processor which is one of its major highlights. Le Max2 is available in 4GB RAM + 32GB and 6GB RAM + 64GB versions. As for camera, Le Max2 has 21MP rear camera with F2.0 aperture and technologies like 6P lens, PDAF, Closed Loop, OIS, Dual HDR and Dual-tone flash. The front camera is 8MP.
It is easy to guess from these specifications that Le Max2 is a high-end device with superb set of specifications. However, it is very competitively priced.The 4GB+32GB model of Le Max2 is priced at Rs 22,999 and the 6GB+64GB version of Le Max2 is priced at Rs 29,000 in India