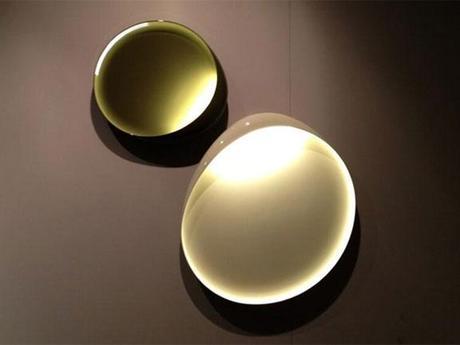 Lake by Lucidi & Pevere for Foscarini is a round diffuser with a slight curve on the edge which both contains and hides the LED light source lending a trompe l'oeil illusion that the surface is convex versus concave and diffuses the light from the border inwards.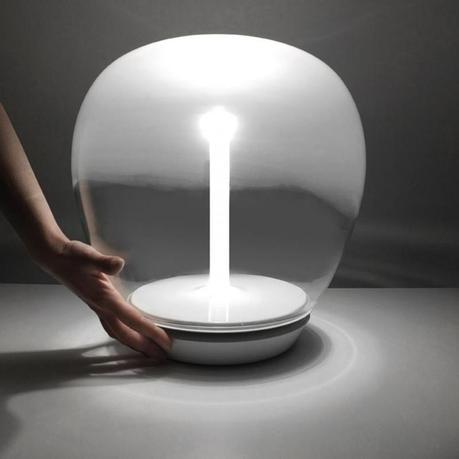 Empatia by Carlotta de Bevilacqua for Artemide merges traditional craft of glass blowing and cutting-edge LED technology - 'cloudy' blown glass is combined with a methacrylate 'light pipe'.
Lighting is one of design's most fascinating fields and it is amazing how it has dramatically changed over the recent years. Inspired by the new possibilities opened by technology such as LED and OLED (organic light-emitting diodes), designers surprise us with incredible new lighting solutions. In fact, the light source is getting so incredibly small in size, that it is now possible to have an almost empty space flooded with light. Just look at Jörg Boner's Empty lamp for Oluce, or the flattened design of Lake by Ludici&Pevere for Foscarini. Another great example is the Obranch chandelier from Serbian design studio Dsignedby which shows how paper-thin, yet powerful OLEDs can completely transform the contemporary look of chandeliers. Indeed, OLEDs are extremely thin, 100% recyclable, last 20,000 hours, do not contain any polluting components, and their light is heat-free and glare-free. No wonder OLED use is growing along with the use of LED technology in lighting, as was evident at Euroluce 2013, one of the major trade fairs on light held biannually in conjunction with Salone del Mobile.
*
This is part of my article about the fascinating new designs in the field of LED and OLED lighting published on Clippings.com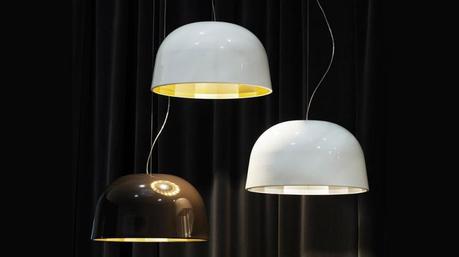 Т
he negligible volume of the light source in LEDs means that 'emptying'of lamps interior is now possible as the lamp model EMPTY by designer Jörg Boner for Oluce shows.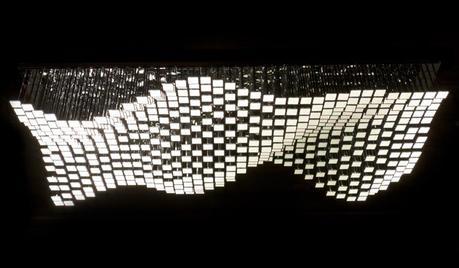 Philips OLED installation at EuroLuce 2013 based on their white rigid OLED modules branded 'Lumiblades'.
Email This
BlogThis!
Share to Twitter
Share to Facebook
Share to Pinterest