A while ago, I mentioned in a post about Lebanon's Cocteau Restaurant entering the UK and International Restaurant & Bar Design Awards 2012. We are proud to mention that Cocteau has won!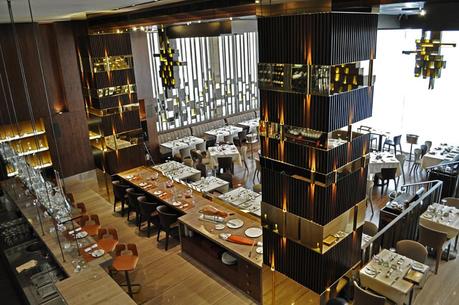 Gatserelia Design, spearheaded by Gregory Gatserelia, was awarded with the 2012 restaurant and bar design award for its work on Cocteau restaurant - in the international category for the region of the Middle East and Africa. The award ceremony took place on September 6 in London.
The restaurant, located in Beirut, Lebanon and designed by Gatserelia Design, was short listed with 23 other restaurants & bars in the region; the award attracting 620 entries from 60 countries and the event welcoming 400 of the UK and World's most influential designers and hospitality operators.
This independant UK and International award is the world's only concept of its kind dedicated exclusively to hospitality design.