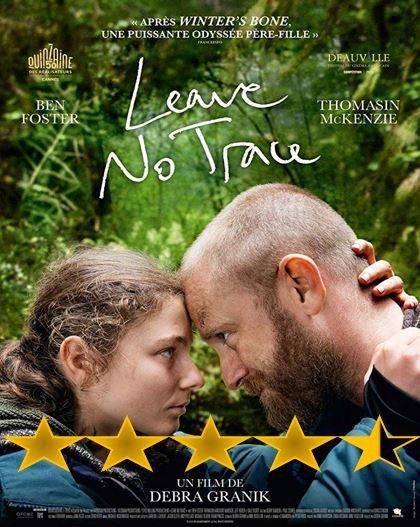 Director: Debra Granik
Writer: Debra Granik, Anne Rosellini (Screenplay) Peter Rock (Novel)
Starring: Thomasin McKenzie, Ben Foster, Jeff Kober, Spence S Hanley
Plot: A father and his thirteen year-old daughter are living an ideal existence in a vast urban park in Portland, Oregon, when a small mistake derails their lives forever.
Runtime: 1 Hour 49 Minutes
There may be spoilers in the rest of the review
Verdict: Moving Struggle
Story: Leave No Trace starts as we meet Will (Foster) and his daughter Tom (Mckenzie) who live in the urban park in Portland Oregon, away from people quiet secluded life, where they only venture into the town when they need supplies.
The perfect life changes when the police arrest them sending them through a homing agency which places them in a remote location where Will must work and Tom is encouraged to enrol in school despite her being highly educated, we watch to see how they can adapt to this new lifestyle.
Thoughts on Leave No Trace
Characters – Will has chosen to raise his daughter away from society, living in the woods of a national park, he believes this is the right decision for her and this does seem to be for his own problems with the world, he can't adapt to the new life offered to him, risking both their lives when he head back out to the wilderness. Tom is the daughter that enjoys the life her father has given her, but it is the only one she has ever known, when she learns of the new life offered, she does want to take the chance on it, making friends and even trying school. It is the bond she has with her father that truly holds her back.
Performances – Thomasin McKenzie is fantastic in the leading role, she has easily made herself a star with this performance which is filled with loyalty to her father and confusion about where the right place for her is to be. Ben Foster once again excels in a leading role of this film, he shows that he is one of the best actors working today and one that doesn't always get the praise he deserves.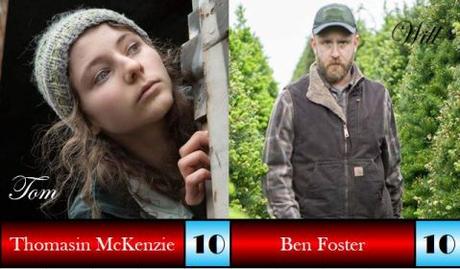 Story – The story shows a father and daughter living off the grid due to the problems in the father's life after his time in the military. Where their home is taken they must learn to work in a normal society or face being split up. We see how Will can't cope with this new life, while Tom is open to the change she is seeing from a new opportunity in life, which leads us to the ultimate decision needing to be made between the two. You can see why this clearly is being likened to 'Winter's Bone' because of the bleakness involved in the world they have between them. It does look at how the re-homing system treats the American people that seem to know where and feel comfortable in the situation they are in. the key part of this story is that fact we have no villain to be seen, this does help tell the human story being told.
Settings – The film does show us beautiful settings for the events to take place, the problem with this comes from the fact if you don't know your states you won't be able to pinpoint how far anyone travels.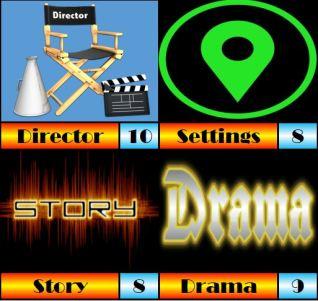 Scene of the Movie – The final shot.
That Moment That Annoyed Me – Not knowing the locations on a map.
Final Thoughts – This is a wonderfully directed movie that takes us on a journey to see where people can go to find a home even if it isn't in the normal locations.
Overall: Powerful and moving drama
Rating

Advertisements