I've been after a skater skirt for ages now and so happy I finally own one!
This leather look skater skirt from Miss Luxe is absolutely stunning! I love that you can dress it up or dress it down depending on where you're going or whatever the occasion; it can also be worn all year round!
In the summer it would look amazing with a blouse or simple vest top; in A/W it would look great with a knitted jumper with high knee socks and a pair of boots.  I'll probably end up wearing this skirt a lot over Christmas time :)
I love the shape of the skirt and it's a really nice length, I'm not too keen on really short skirts. The leather look gives it that stylish edge which I absolutely love!
In the photo's below I'm wearing this skater skirt with a pretty jumper I bought from forever 21 last Christmas. It's quite a thin jumper but still keeps me warm :)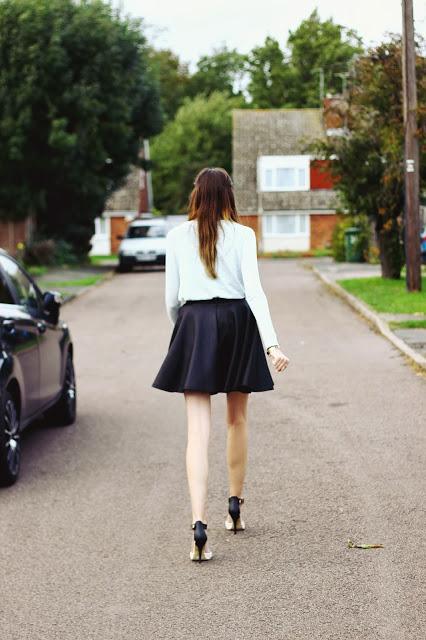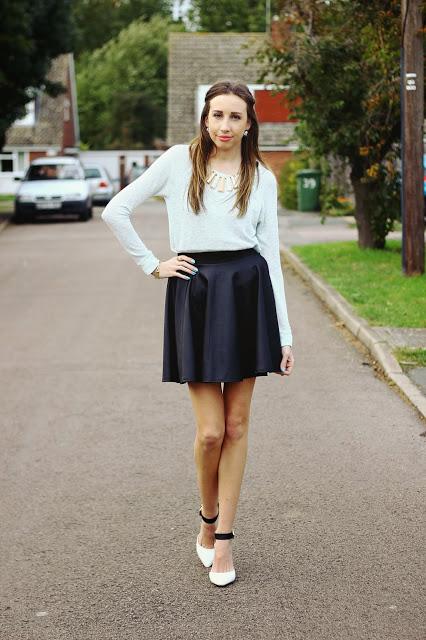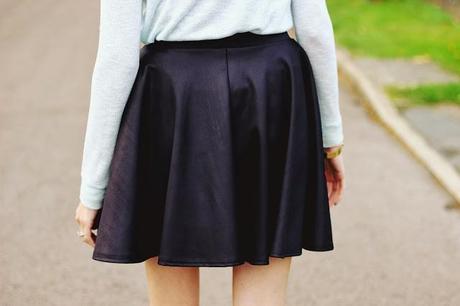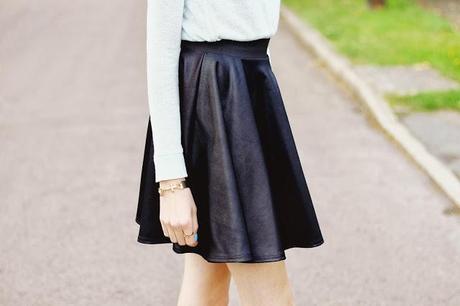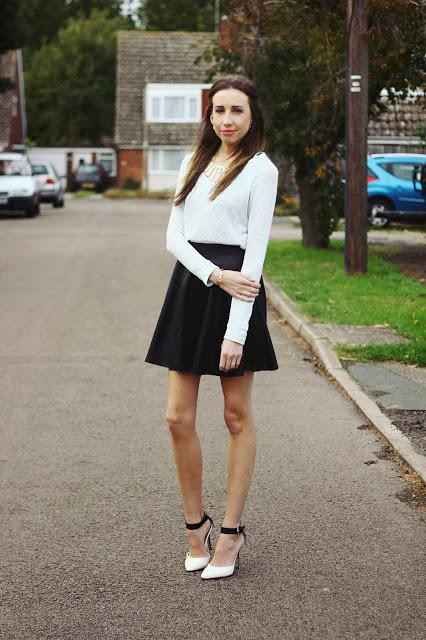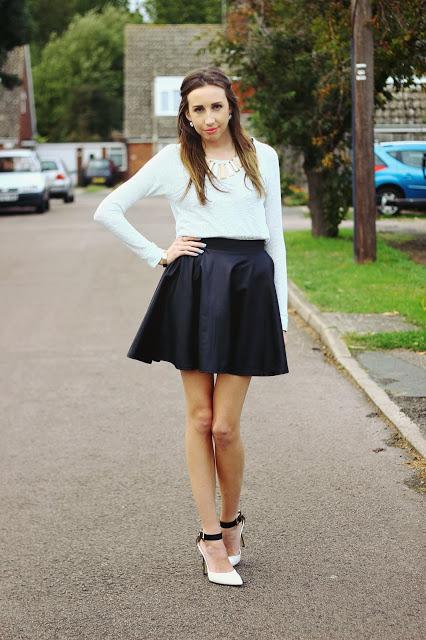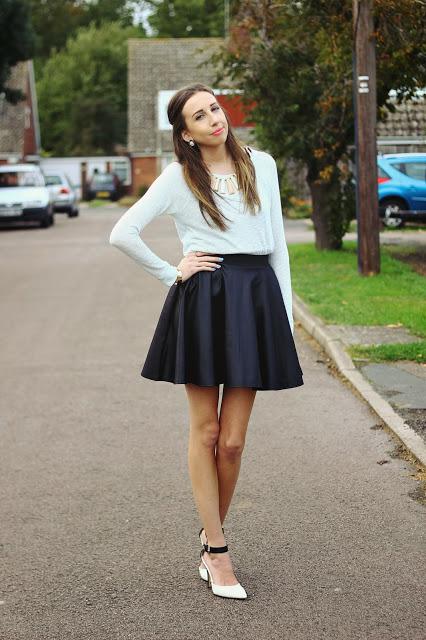 Top-Forever 21
Skirt-Miss Luxe*
Shoes-Primark