Editor's Note: This is a guest post from Laura Fortey, a Canadian journalist who has traveled extensively while reporting for Metro News. Laura is currently based in Burlington, Ontario, although she also calls the UK and Australia home.
The words hung in the air heavy and meaningful like the smell of rain on a spring day. What did they mean? What could I do or was I doing in my life to make it less ordinary? And most importantly, what insights did Russell share that I could learn from?
I began feverishly reading and I was hooked.
I first stumbled upon "In Search of a Life Less Ordinary" in summer of 2011 when I was going through some "life less ordinary" searching of my own. I had just moved from the absolutely stunning shores of Vancouver's lower-mainland, back to my neck of the woods; downtown Toronto. I could not be further from the freedom and beauty I had just left behind. I had also lived in pure bliss in Australia the 2 years prior.
Coming "back home" felt so wrong, so unnatural, but everyone did it right? Everyone who went away to university and had a world trip adventure returned home one day; right?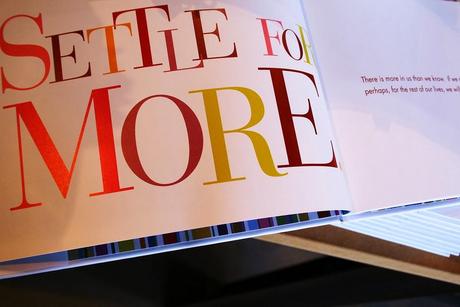 Photo credit: Katherine H (Flickr Creative Commons)
It's what I was told we were supposed to do. And this societal expectation is precisely why the decision felt so wrong for me. My family and friends were happy that I was finally home and had landed in my hometown to settle my life.
"Settle".
That small, two-digit word was, and will continuously prove to be my nemesis. When people applauded my choice, I pushed away, isolated myself. When jobs were offered to me, I chose to manipulate them to preserve the feeling of not having to "settle" to someone else's standards.
With each passing day, I felt increasingly like the drone I never wanted to become.
Through much soul searching, I discovered living a life less ordinary for me meant obtaining pure FREEDOM. The freedom to choose working to live versus living to work. To choose firsthand experience, over being a voyeur to life.
To me, living a life less ordinary means living my life by the great Greek philosopher Epicurus' three keys to happiness; friends, freedom and an analysed life.
Here I was in Toronto with a small amount of friends, not much freedom (as I always felt bogged down by societal pressures in Ontario) and I had shut my brain off and began thinking that maybe everyone else was right. Maybe I should settle? It's what everyone else did, so could it be so wrong? I stopped analysing my life.
After about 18 months, I ran.
I ran fast. I ran far. Everyone thought I was crazy. I ran all the way to UK. But what I see that others don't is that I didn't run away. I ran toward; toward a life that was really and truly me. After all, only I am responsible for my happiness, my choices and I had to take the control back.
Leaving Toronto and moving to UK proved to reinstate my three keys to happiness.
I was once again living a life that I believed served me and allowed me to be the real me. I was still searching for the right career path, but my life less ordinary was becoming restored. I had fun, I laughed, I learned new things. I reconnected with great people. I began to clear my head of what and how I should be and allowed myself to be my best me, once again.
In the words of E.E. Cummings, It takes a lot of courage to grow up and be who you really are. To me, this is the pinnacle of living a life less ordinary.
What does a life less ordinary mean to you? Are there certain societal expectations that you struggle with? Can you relate to my story?

In the last post, I ran a competition to win a $50 gift voucher with NOVICA, a global marketplace for unique artisans from around the world. All those who commented on the post were entered into an online random name picking tool and the winner was revealed as Michelle so congrats to you! I'll send over further details of your voucher.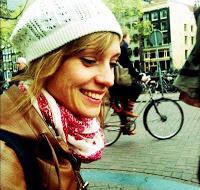 ABOUT THE AUTHOR
Laura Fortey
Laura is an expat Canadian married to an Englishman who have lived together in Canada, the UK and Australia. She has worked for the Metro Newspaper since the Vancouver Olympics and understands firsthand the perils of international relationships and the stresses of moving around the world, yet she wouldn't trade this life in for anything else.
You can follow Laura on Twitter or through her website.
Sign-up for Free Blog Updates Direct to your Inbox