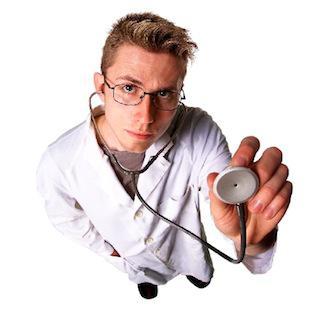 You are certain you need a learning management system for your organization. Something has prodded you to get going on the search for the perfect system: delivery of e-learning courses, tracking of mandatory training or a desire to have a more comprehensive education program for your employees.
Where do you go from there?
A needs analysis is often the best starting point. For even though one particular need has raised its head, you will want to define the specifics around that function and you should take the time to see if there are other functions that your organization could benefit from within a learning management system.
Your needs analysis does not have to be a formal academic process; you can complete a simple, quick and easy one for your organization that still gives you the required information.
A needs analysis is also a great way to start the change management process and begin to develop champions for the system by allowing individuals to feel included and to get excited about the possibilities. As you survey people, make a list of those that you might want to have on your implementation steering committee or use as project champions.
A. How do you go about a needs analysis?
1. Start with yourself. You are biased for sure, but probably have ideas about what the system should do, how it should deliver e-learning and other functions that might be useful to the organization. Draw up a checklist of items. Divide the items into must haves and would be nice to have. You can use this checklist to interview others and add items to it as they are suggested to you. Make sure you differentiate from others what are their particular Must Haves vs. their Nice to Haves.
2. Information Technology. You'll need to survey your IT department to find out several items: a. What systems are they likely to support? Windows, Linux, Open Source? b. Do they have any particular security requirements? c. Which authentication systems will they support? d. Don't forget to ask about their learning needs as well. e. What other systems can the new LMS integrate with? HR and/or Financial? What are the requirements for integration?
3. Human Resources and Learning Departments. These departments will have needs related to education, on-boarding, tracking of mandatory courses and performance evaluations. They are your best source for getting a handle on what the learners of the organization need and the level of employee technical capabilities.
4. Employee sample. Your HR and Learning Departments can help you generate a small sample of employees through out the various departments of the organization. Don't forget that it is likely you have to explain, or even show an online sample to many of these employees. At LearnSync we often demonstrate Moodle to our less technical survey sample individuals and show screens shots of other systems.
5. Finance: No, not for the dollars for your budget, but to find out about their learning requirements and desired LMS functions. But hey, while you are there, get them excited about the possibilities and you may find them working for you and that budget!
6. Employee Wellness/Safety Departments: Safety or health related departments usually have major training needs and will have very specific functions they require for tracking of the training.
7. Other departments: Wherever possible survey a sample of every department in your organization with at least an email or phone call, to discover the various needs. If you don't, you will likely find that once you have purchased and installed your new LMS, someone from those un-surveyed departments will show up asking why the system doesn't have this function or why they weren't consulted about this.
B. A few items to look for in a good learning management system. Development tools: do you require your new LMS to have built in course development tools or will you use external tools and upload the finished courseware.
User interface: how friendly and easy do you require your system to be? Even with the most sophisticated user base, a user friendly interface will get you more uptakes.
Template design: Are you going to standardize your e-learning? Does the system allow for this?
SCORM: They all claim to be SCORM compliant but is it really? Specifically, will it upload and correctly run your generated courses and your historical courses without major adaptations? Will the vendor allow you to test this prior to purchase?
Tracking: What kind of tracking system do you need? Graded, completed, finished?
Reporting: What kind of built-in reporting system does the LMS have or can you integrate your own reporting system (Crystal Reports, SQL Reports etc) with it. What kind of reports do your end users require? This is a very important area to question your users on prior to purchase as research has shown that many LMS failures occur because of the reporting capabilities. Your organization may want to know the ROI on learning, how many courses, who took what, by division or area, corporate wide etc. This should be a major area of your needs analysis.
Notifications: Do you need the system to notify users of anything – for example " certification expirations, new courses loaded, and evaluations?
Compliance Tracking: Must your system track compliance for specific training (eg: fire safety annual review)?
Classroom registrations: Some LMS's will not only deliver your e-learning material but also allow you to setup classroom registration processes and track completion of classroom/workshops within the system, giving you a centralized education history.
Registration tracks: how complex do you want the system to be? Some systems allow you set up complex registration tracks for programs. Example – you can create a program of 7 courses but learners only have to complete 5 of the 7 and 2 of those are mandatory. Beware of these kinds of features – do you have the resources in your department to handle these setups? If not, consider living without them for the short term and adding them in later.
Asynchronous, Synchronous, Blended Learning: Will the system allow for all of these will fully facilitated online teaching? Whiteboards, chat rooms, discussion threads?
Web 2.0: how will does the LMS integrate with Web 2.0 features and do you require them?
Expansion: Can you start simple and add functions as you require them or have the funds/resources to do so?
Hosting: Do you require a system that will be installed on your network behind your firewall or can you consider a hosted solution? It is often much cheaper to go with a hosted solution and many vendors offer this option.
Security: single sign-on, individual passwords, open registration?
Integration with other systems: Do you have other systems that you will require the LMS to work with such as HR systems, financial, Content Management? Or can your LMS operate as a standalone system? Consider all the implications of this -" if it can standalone who will create the user accounts (rather than having them pulled and updated from your HR system).
Internal or External: First, will your employees be able to access this system from home or only on your network? Second, do you require the LMS only for internal employee training or do you have external training needs such as customers? If so, can the system support 2 or more separate domains?
Domains: You'll also want to consider the domain question if your organization is large or very diverse and you'd like separate areas for separate departments or agencies of your organization.
Service: What kind of support will you require? End user? Administrative. How much does each department want to take on with the new LMS and how many functions will they leave in your department?
There are other questions that you may need to ask in your needs analysis. Doing an Internet search can help you uncover additional items. You will also add items from your survey respondents. Once your needs analysis is done, you compile a list of Must Haves, another of Nice to Haves and start your evaluation of the many available Learning Management Systems.

Author: Teri Lynn ReidArticle Source: EzineArticles.com
© 2011, ©Active Consultants 2011. All rights reserved. Copying in part or in entirety only permitted by written consent
Republished by Blog Post Promoter