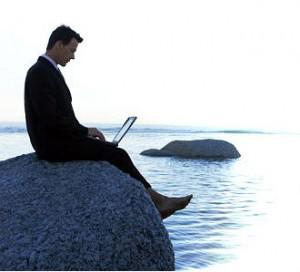 Most people think of lifelong learning as being confined to academic endeavors. However, the lifelong learning approach covers all areas of life including spiritual, social, academic and physical. Nearly all successful people continue to learn and grow outside of the walls of the classroom.
Lifelong learning is based on an attitude of constantly growing and evolving in various areas of your life. It is known in nature that whenever anything is not growing it is decaying and this is also true for us as humans.
No matter what a persons age there are great benefits to be gained by challenging yourself in all areas of your life including physical challenges such as exercise, mental challenges such as a course of academic study or even other areas of learning such as challenging your limiting beliefs or habits, enhancing your communication skills, or even expanding your comfort zone.
Lifelong learners live by the motto "you're never too old to learn" and this attitude is the reason that people who approach life with this mindset are seen to not only live longer but also enjoy a better quality of life. This can be attributed to the law of nature known as the "use it or lose it" law.
As we age it can be observed that those who are considerably inactive develop mobility problems as they age, whereas those who are quite active do not develop these mobility problems. A similar effect takes place with anyone who takes no part in any mentally challenging activity or pursuit. After years of mental inactivity you lose the mental abilities and clarity that you once had and when old age approaches the effects of not giving your brain the stimulation required to grow becomes more evident.
The Good NewsThe good news is that no matter what your age you can adopt the lifelong learner attitude and reap the benefits in any number of ways such as:
Improved self-confidence
Improved dexterity and hand-eye co-ordination
Learn new skills
Improve memory
Improve and maintain social skills
Overcome social isolation
Improve physical, mental, and emotional health
Improved outlook on life
When deciding to embark on a course of study or activity a good starting point is to think about the things you might enjoy doing or learning. For physical activities many gyms have fitness programs not only for young people but also senior programs as well. Another fun activity is Tai Chi which is very popular with many seniors as it helps to calm the mind and also improves breathing.
Some hobbies that are popular include painting, craft making, flower arranging, pottery and wood carving with all of these being relatively inexpensive and easy to learn. When it comes to a course of study it is mostly an individual choice weather to participate in an adult learning program through a local community center or to do an extensive study program through a college.
With technology today, you don't even have to leave the house to be a lifelong learner. Personal development programs like Success University can be taken entirely online. If you want to refresh your computer skills, there are also numerous opportunites to learn online.
Regardless of your individual choices the important thing is to be involved in a number of physical, social, spiritual, or academic activities and approach these with the right attitude.
By adopting the lifelong learner approach to life you will not only extend your life but reap the benefits of a quality of life that most people your age could only dream of.
Author: Carlos ScarperoArticle Source: EzineArticles.com
© 2012, ©Active Consultants 2011. All rights reserved. Copying in part or in entirety only permitted by written consent
Republished by Blog Post Promoter