Do you find it interesting to spend your holiday in a remarkable place while having an opportunity to learn a new culture at the same time? So much with the European and American culture, we're all used to it. If vacation is something you want to avail while integrating it with a cultural and language learning, I bet the choice to learn Japanese in Tokyo is something that you might get interested with.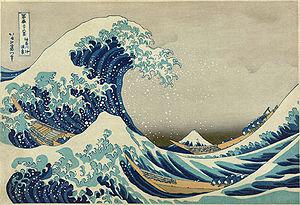 Image via Wikipedia
Yes, you can actually have an experience in learning in holidays when Japanese language learning is your consideration. There is a particular language school located in Japan that offers courses specifically during summer holidays. Are you ready to know the details? Read further.
There is this special course offered by a language school in Japan to which it provide students with various practices of daily conversation for speaking and listening Japanese skills to be brushed up. They will learn the basics of Japanese words and phrases in this holiday course, and they will definitely have a good time spending time with the beauty of Japan as well. And the best part is, there is a longer time for spending holiday than learning at all. It will be the perfect course for those who want to enjoy vacation in the country while understanding the culture and the language that Japan has as well.
The course has actually three selections for this year's holiday offer; each has specific dates to be taken. The term reaches from 4, 3, to 7 weeks, and it is a course intended for beginner, intermediate, and advanced levels, depending on the person's knowledge about the language. Accommodations are also covered in the package, and this is the Homestay option. However, if you prefer taking private dormitory or holiday apartment then the school can arrange that.
Excursions are of course included in the package. You can go to various places in Japan like Edo Tokyo Museum, Tokyo Disney Sea, Tokyo Disneyland, Kamakura& Enoshima, or even climb to Mount Fuji.
All these you can avail when you choose a holiday course in learning Japanese language. Just like when you learn English language, Japanese courses also have unique offers of packaged courses that suit your wants and needs.  Explore more in our site for further details.