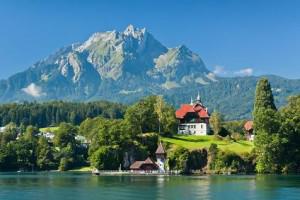 Image via sxc.hu
Learning German abroad is certainly a good idea for those who love to travel with a great purpose. For some, people may find this impractical to travel just for the sake of language learning. But if only they could understand that language learning is never a waste of money, and time. We have detailed in our previous articles how important language is, and it definitely is significant to learn German abroad.
German language is natively spoken among various countries particular in Europe, particular to places like Austria and Germany. But among these places, I'd like to emphasize Switzerland as one of the places for excellent German language learning. Why Switzerland? We will know the reasons below as we continue to read this article.
Switzerland is one suitable country for learning German due to its "neutral" feature. Due to this neutral feature, the country has become an important financial centre in the European continent. Furthermore, it has become the home of various world organizations.
As a person who wants to travel abroad, you will always consider the beautiful scenery that you want to witness in a certain place. In Switzerland, you will witness not just the Swiss Alps but also its astounding lakes and rivers. If you plan to travel on winter, skiing is very exciting for a recreation while in summer, you can go for cycling and canoeing. People are so amazed with the features of Switzerland, and I'm sure, you will be amazed as well.
If you are a young traveller and your purpose of travelling is to study, you will love the diversion of culture in Switzerland. Do you know that this country is becoming a popular place for foreign students? A large percentage of students among universities are foreign, so you will surely meet your own race here. Besides, you won't also get lonely because I am certain that you won't have a hard time meeting new people. This will be the greatest opportunity to speak out your skills in German language.
So, are you decisive to learn German language in Switzerland? Make this opportunity count!