French learning is honestly rampant among people around the world, as far as the numerous learning methods are concerned. From videos, pod casts, and movies to language school and classroom setting, people have lots to choose when they really decide to make French learning a decision to make.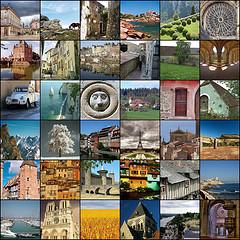 Image by robynejay via Flickr
But, with all the methods people are using, learning French in France, regardless of how people may respond to this, still is a recommendable learning method that results to a maximized outcome for learners of all levels.
The advantage of French language school in France is that their course is specifically designed depending on the learners' level of knowledge concerning the language. So if the learner is limited with his knowledge in the idiom, the school will give him options to take the General French courses. The school adjusts to the needs of the French learners, resulting to an excellent result. It's a school's natural outcome to produce students with excellence, and French language schools will always result to it as well.
French language schools have serious and well-structured programs that unleash a learner's skill in French's four basic skills. Reading, writing, listening and speaking will all be tackled and you will learn it simultaneously.
Another advantage in French language schools open to larger opportunities aside from learning it from the teacher. Students are motivated with other ranges of exercises for grammar improvement such as video films, discussions, vocabulary, newspaper articles, French songs, role-plays and more.
Language school life is never boring especially when they learn it in France. Large variety of themes is prepared during afternoon options. French regions, French history, French cuisine, French wines, slang and colloquial French are just few among the many lists.
And of course, who wouldn't want to miss the beautiful sceneries learners could witness when they get to France. I mean, this is France already, right? Not everybody is given the opportunity to travel in this place, but if you choose to avail it, you will maximize the beauty of the place and appreciate how it has become a place worth going to.
So, are you ready to maximize your skills in French learning? Come to France, and materialize all the things mentioned above!