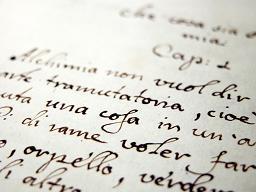 Image via morguefile
Do you wish to immerse yourself totally in Italian life? Then you need to learn Italian language as much as possible as you can about the language. In spite of your reasons of going to Italy or any of the foreign countries, learning languages will surely help you catch remarkable background when you intend to apply for work abroad, for instance; or perhaps travel to abroad for business matter; or simply want to stay in that country for a long period of time.
Whatever you please, things may fall into the right place even if you are new to that place unless you have the ability to speak with them using their own language. It would be a fulfillment to you if you be able to talk and understand Italian people. So if you love the whole thing about Italy, you would certainly be delighted to be able to study in one of Italian language schools.
In the largest part of countries such as San Marino, Switzerland, Croatia, or Italy, whichever you prefer to migrate in these countries, Italian language is advantage for you to learn. Now if you mull over planning earlier for your future plans, then it is better for you to start to learn Italian language.
Discovering Italy can generate treasured memories to you knowing the fact that this country is clinching interesting history and culture that could astound you. As it sits in the southern part of Europe bordered by the Mediterranean Sea on the Italian Peninsula, the captivating locations to explore in this country allow you to witness without bound.
To learn Italian language is likely correlating the Italian lifestyle. The basic process of this primarily starts in the language school you are enrolled. They usually guarantee to integrate the Italian lifestyle to the learner's language learning development.
Are you looking for a comprehensive Italian language school that adds up excitement while you are in this foreign language school?
In Italy, the Scoula Leonardo da Vinci, a language school in 4 different cities of the country such as:
Siena
Milan
Florence
Rome
These four cities are known to be the country's most beautiful cities. Scuola Leonardo da Vinci is one of the most admired Italian language schools all over the country. The schools operate for how many years now that take part in one of Italian languages programs. These programs are proffered from standard language course to individual tuition.
Apart from being Italy's local language schools, they also acknowledge international students who desire to learn the Italian language. They presented a wide range of courses watchfully modifying the content, charges, and the length period of schooling to the continuous alteration of today's student's requirements.