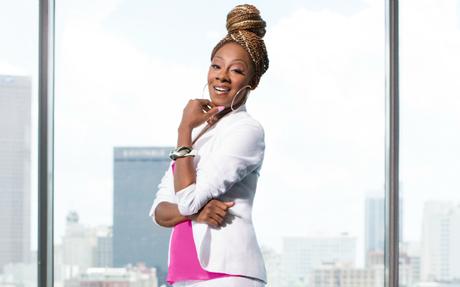 LeAndria Johnson told us at the beginning of the year that 2017 was going to be about her and God, and that BETTER DAYS were coming!!!!  Well her sanging self has started off the New Year with a bang, performing at the Trumpet Awards, working on new music, and now her single 'Better Days' will be featured on OWN's hit church drama, Greenleaf.
LeAndria took to social media to share the news with fans,
Fantastic News!!!! My song "Better Days" will be on season 2 of @[email protected]!!!
Congrats LeAndria Johnson and team!!!!!!!
Check out LeAndria singing  'Better Days' LIVE