Anthony's Restaurant Rating:
90/100 X
Welcoming:9/10 Menu Choices: 9/10 Food Presentation: 9/10
Food Temperature: 9/10 Food Taste: 18/20 Service: 8/10
Ambiance/Music: 9/10 Architecture/Interior: 9/10 Air Quality: 10/10
Total: 90/100
Le Sushi Bar, my all time favorite Japanese restaurant in Lebanon is a place I come back to every other month just to indulge in an overall experience unmatched elsewhere. A restaurant is not just about the food but the complete experience which starts from the welcoming and ends with a mint candy offered at goodbye.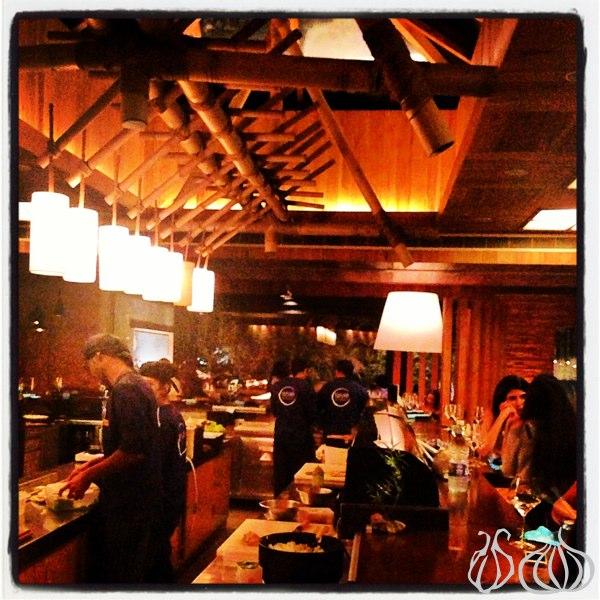 Le Sushi Bar is ranked 59th out of 126 things to do in Beirut on Lonely Planet and 30th restaurant out of 300 on Trip Advisor, for a good reason. It's a must try minimum once in a lifetime, just to understand what the art of good Japanese cuisine is all about.Reviewed on NoGarlicNoOnions more than four times already, Le Sushi Bar amazes me every time I visit with more and more improvements felt in every visit. Passing with flying colors every time,
this restaurant doesn't seem to stop adding more details to their service as well as perfecting what they already do… it unique on all levels:
A smiling and presentable hostess welcomes you
Lebanese waiters, in black overalls keep on a big smile as they fulfill all your demands
Other waiters from the Philippines, dressed in traditional Japanese kimono take care of the orders and service
A blond mature lady, that speaks a perfect French, makes sure every guest is happy
The customer satisfaction officer spends her time passing around the tables and making sure everyone is enjoying the experience to the max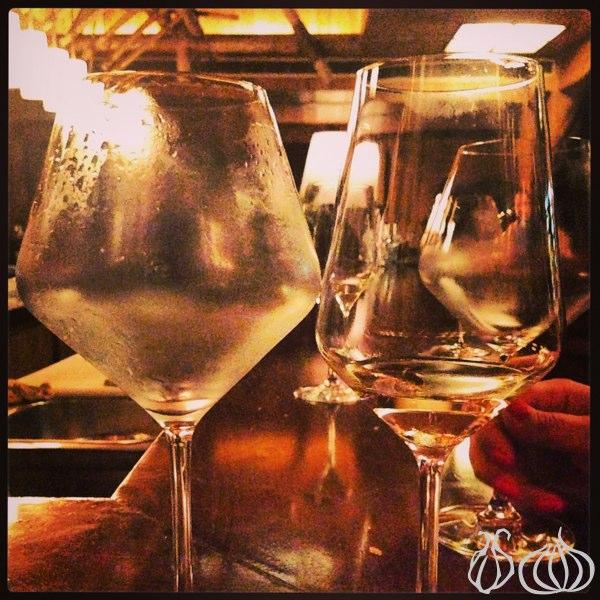 On a Tuesday night, in a country suffering an economical and political crisis, Le Sushi Bar was full and we only found four seats at the bar. We reached at 09:30 to a fully loaded restaurant vibrating with guests stories and discussions. No music was playing in the background, keeping the ambiance smooth and relaxing.
We ordered, our usual favourites:
Flamed Salmon Salad (salmon on ice) 26,000L.L
Edamame 14,500L.L
Salmon Kimchee 35,500L.L
Special Soft crab maki 26,500L.L
Special Snow crab maki 39,750L.L
Shrimp in creamy sauce 28,000L.L
Crispy Crazy maki 12,500L.L
Crispy Crazy Shrimp maki 11,500L.L
Crispy Salmon 11,000L.L
Crispy Smoked Salmon 16,750L.L
Ura Flying Salmon 13,000L.L
Ura Remastan 18,500L.L
Ura Shrimp Tempura 12,250L.L
Ura Eron's Secret 12,250L.L
Ura Grilled Salmon 10,000L.L
Ura Nowl's Sensation 13,250L.L
Temaki Crazy 8,000L.L
Temaki Crazy Salmon 14,000L.L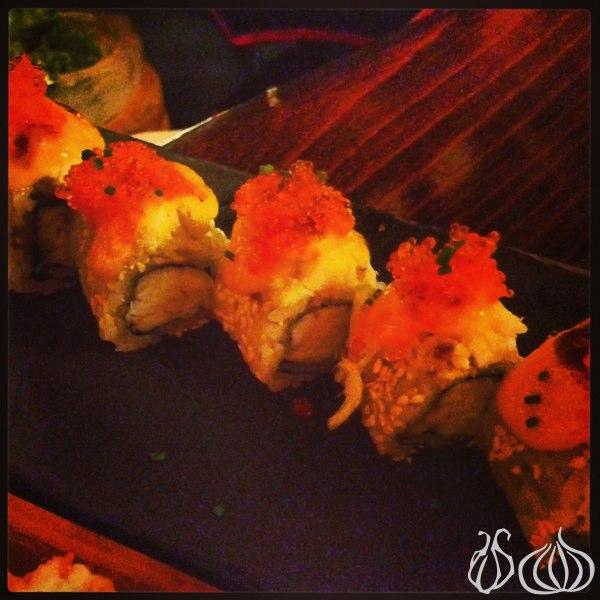 The wine list:
Imported and local wines are divided into sections which include fruity, dry, exotic, full bodied, grand cru and spicy:
21 imported white wines
5 imported rose wines
15  imported red wines
6 Lebanese white wines
6 Lebanese rose wines
7 Lebanese red wines
We Chose to have:
Chablis Chatelain, White Wine 148,000L.LBehind the bar, an army of six prepares the orders one after the other. With a sharp knife in hand, the sushi artists reproduce the same quality and taste this restaurant has been offering for the last decade.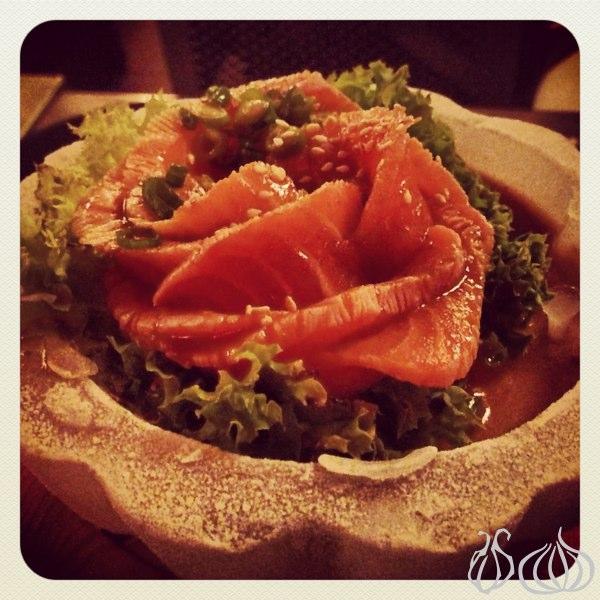 The food is just great: Each and every ingredient used is unique. Some are served cold, others warm, wrapped in rice of simply naked, an amazing experience is on its way. The Kimchee salmon is one of a kind, the shrimp in creamy sauce is not to be missed and the special orders are really majestic. The salmon on ice prepared like a flower is sumptuous. The Temaki! wow! its generosity and freshness make you want to order even more. So enjoyable on all levels. In this place, I won't call what we do 'eating' but more of savoring finesse in a bite.
I love this place:
Adequately lit, you dine is a majestic environment
How tasty are those cucumber pickles
The middle atrium, the large bar, the wine coolers, the wooden feel relax all your senses
The entrance, decorated with candles leaves an amazing first impression
I am in love with their wine glasses: Beautiful thin crystal glass so enjoyable to drink in
Just try eating with their glazed chopsticks and see how nice they are
Reaching perfection is close:
In such a restaurant, expensive and unique, having a wine sommelier is a must
On a Tuesday evening, many members of staff were on vacation and we felt it. Knowing in advance that they have a full house, a recall should have been initiated. The poor lady behind the bar was literally dying. I really felt like standing up and helping her with the service tonight.
The prices are a bit high and not affordable to all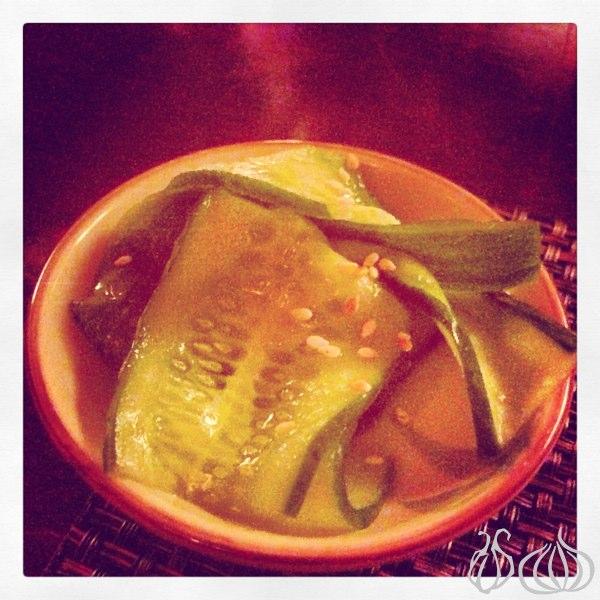 We were a party of four, enjoying the utmost fine dining Japanese experience in Lebanon at the price of 100$/person, without including coffee and dessert . Yes, Le Sushi Bar is expensive so prepare yourself to pay this much when you come and visit, but trust me, you'll be getting much more than just good food. From time to time, it's nice to pamper yourself and enjoy premium cuisine dishes in a great ambiance with an overall experience that is unmatched to any other Japanese restaurant in town…

























Pages  [
1
]  [ 2 ]