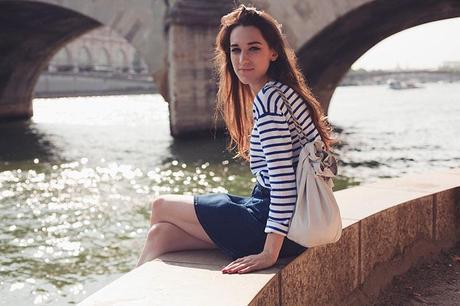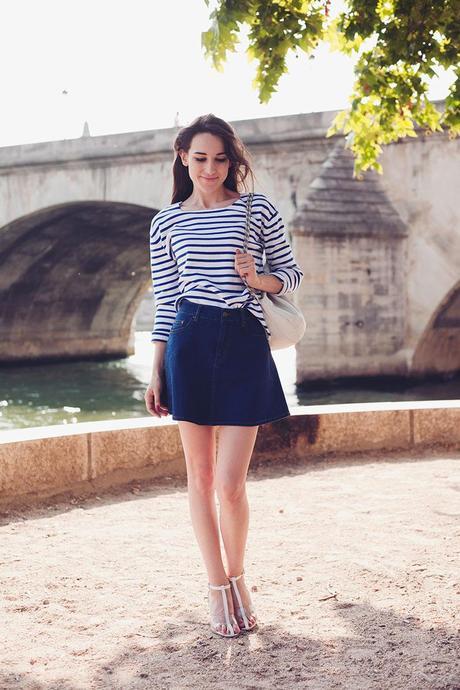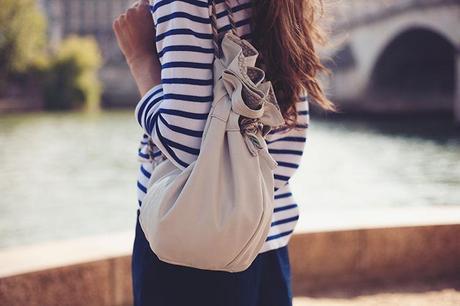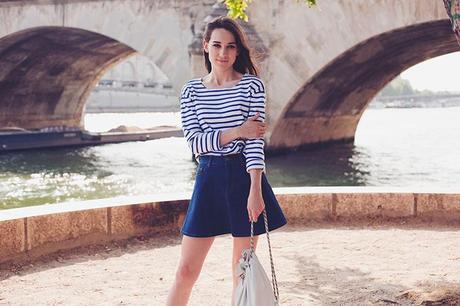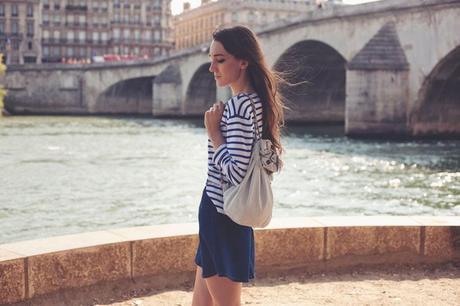 Photos : Kevin Stramp Jumper & skirt : Zara // Shoes : Choies // Bag : DIY
I feel very much like saying a lot of silly puns about sailors and nautical phrases with my striped jumper "très marin", all I need is a baguette and a beret, and everyone would totally think I'm French. But I shall attempt to refrain from making you roll your eyes. Rosa Pel inspired this look, I admired her jumper the other week and I saw it in Zara in the sales for a steal and I just couldn't resist.
There's something so innately classy about navy and white stripes, that's probably why Jean-Paul Gautier sells so much of that perfume that offends my nose. Why else would it sell so well? ;) What really pleases me with the whole stripe jumper look thing is that you can still wear one, you know, almost seriously without everyone telling stupid sailor puns.  I'm just immature like that, hehe.
Yo ho ho and a bottle of rhum! (That's more pirate than sailor but I just like typing it)