Anthony's Restaurant Rating:
65/100 X
Welcoming:5/10 Menu Choices: 7/10 Food Presentation: 8/10
Food Temperature: 8/10 Food Taste: 15/20 Service: 6/10
Ambiance/Music: 6/10 Architecture/Interior: 5/10 Air Quality: 5/10
Total: 65/100

More about:
Brigadier
Around the 9th district where I've been spending the week in Paris, facing the Trinity church is Le Brigadier, a brasserie known by the local for serving generous lunch menus. I tried it with my friends on two consecutive days taking pictures of almost everything on the menu.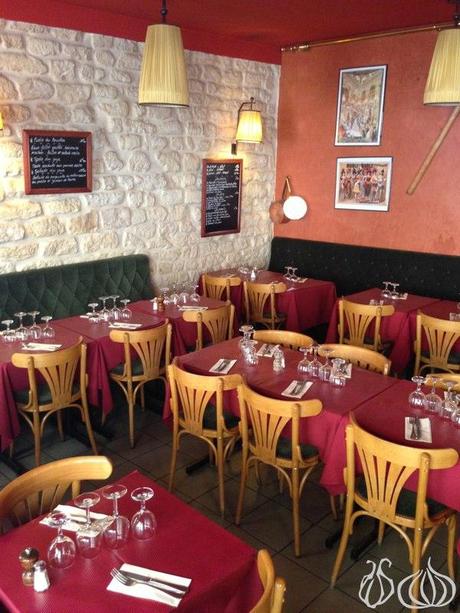 As we sat, we received a blackboard where the menu is written as well as another one hanging on the wall where the daily specials are listed; choose a starter and main dish or a main dish and dessert for 18€ only.  But what was supposed to be a quick lunch-break unfortunately wasn't. One hour and 45 minutes, each time it took the food to come to our table…
The place's little details:
A brasserie facing the Trinity church roundabout located on the corner of the street
Two entrances, one on each side
Fabrics lights pending from the red ceiling
Stone walls add the needed warmth
Musical background relaxes you to continue a boosted afternoon at work
Red tables covered with papers protection
Wood chairs
Green sofas follow the walls
An old French brasserie style
Black broads here and there display the menus and specials of the day
A cup, napkin, fork and knife deposited on every table
Copper casseroles decorate the walls corners
First day menu suggestions:
Tartare De Haddock Aux Courgettes
Chaud Froid De Poulet, Panna Cotta De Legumes
Coupe De Fraises Au Cassis Et Son Sorbet
Salade Au Melon Marine Au Pesto Et Jambon De Parme
Second Day Menu Suggestions:
Verrine De Melon Et Mascarpone, Fleur De Pavot
Brochette D'agneau Grille Aux Herbes, Légumes D'ete
Tarte Aux Pommes Acidulée Et Son Sorbet
Salade Au Jambon Blanc Aux Herbes Et Roquefort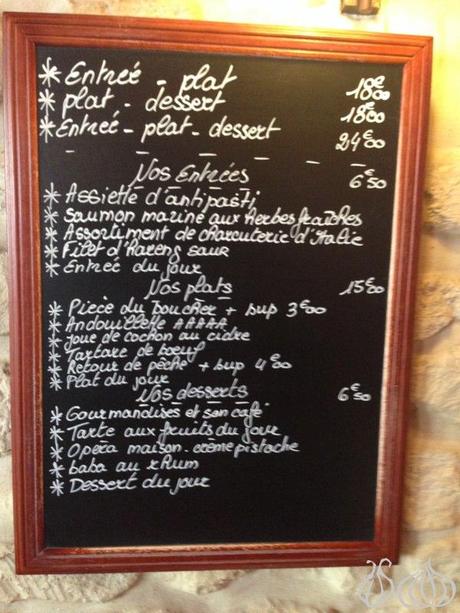 The menu:
Assiette D'antipasti
Saumon Marine Aux Herbes Fraiches
Assortiment De Charcuterie d'Italie
Filet D'harenz Saur
Piece Du Bouchet
Andouillette
Joue De Cochon Au Cidre
Tartare De Boeuf
Retour De Peche
Gourmandises Et Son Cafe
Tarte Aux Fruits Du Jour
Opera Maison, Crème Pistache
Baba Au Rhum
Lunch started with homemade chips, thin, transparent and crunchy. They are perfectly done, not oily and seasoned with herbs. We all loved them so much that we congratulated the owner.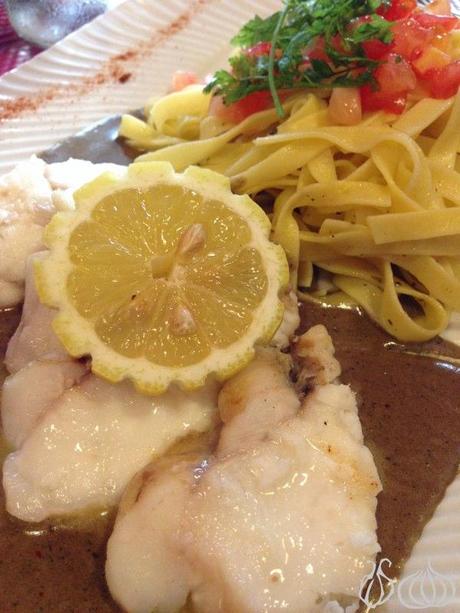 The food is good for a quick business lunch:
Cold hot Chicken: Vegetables, slightly juicy, a hot cooked tomato
Salmon is a nice sophisticated tasty plate: Soaked in a sauce of lemon herbs and olive oil, the portion is generous and tasty. I liked the two slices of lemon and orange served on the side
Filet de Hareng: Sweet, nice but lacks some lemon
Salade Italianne: Buffala, ham, eggplant, capsicum, zucchini. Generous and tasty
Joue de Cochon: Too sweet, gratin dauphinois and sauce. One of three pieces was too dry and the other soft and tender. Served with a cooked tomato on the side. Not one of my favorite plates to say the least
Ham Plate from Italy: Rich with four kinds. Peppery and thick cuts
The desserts are tasty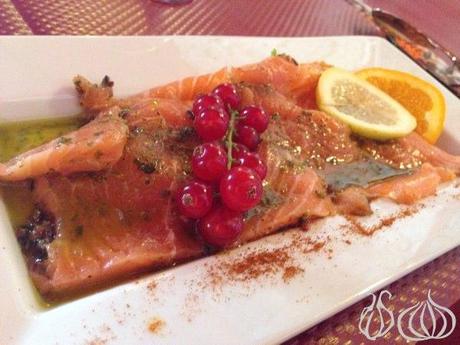 The pluses:
The food is tasty
Plates are generous
Prices are reasonable
The minuses:
Very slow service
Lights were not lit up completely. Is it to economize on money?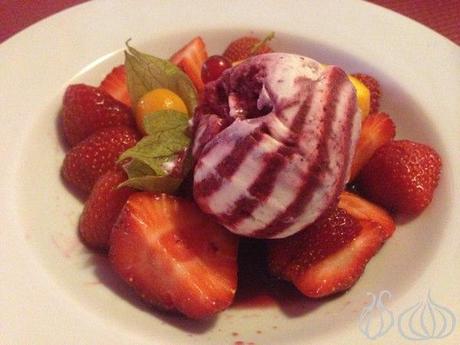 My colleagues and I enjoyed this place, some of us actually came back daily. For a quick stop or a lunch break, Le Brigadier is a good choice while passing by the area.
























Pages  [
1
]  [ 2 ]  [ 3 ]  [ 4 ]