I don't know about you but when I get to Monday morning I'm already dreaming about a lazy Sunday.  Usually my ideal thing to do is get up late, potter about the house whilst Nick is sleeping and then head
to our favorite little cafe.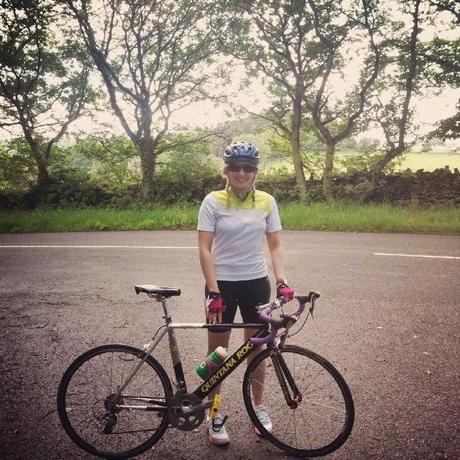 My normal Sunday attire
We often like to go for a morning bike ride and then reward ourselves with eating after, but sometimes taking a walk into town for a cheeky brunch.  We tend to go to this beautiful little cafe in my local town called Goodliffes where (no word of a lie) the eggs benedict is out of this world.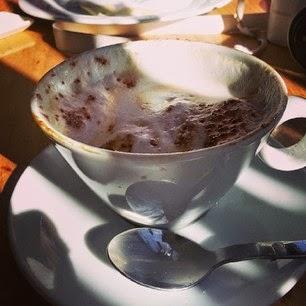 There is always time for coffee at brunch!
If like me you love eggs benedict then this particular one from Goodliffes, has the perfect amount of hollandaise sauce.  I've had a few times at other places where it has been coated in hollandaise sauce and that's completely ruined it.  I mean I love to be healthy and I know eggs benedict isn't the healthiest, so making it as healthy as possible is the best way... hence why ask for my hollendaise sauce on the side!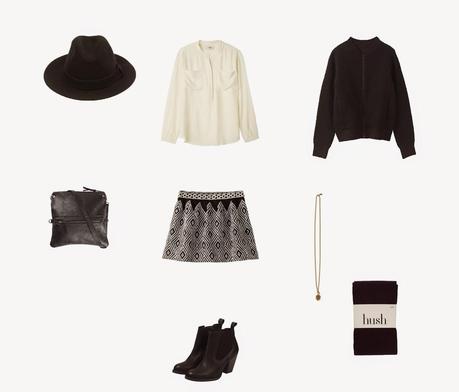 I love making an effort with what I wear but I've found that most of my Sunday brunch runs... are all in cycling gear!  With this all in mind I've put together a little look for a brunch occassions from fashion company
Hush
.  It's perfect for AW14 as it's great for cold blustery days but on trend with the monochrome. 
Shirt - Silk Grandpa Shirt- £140.00Skirt - Embroided Skirt - £65.00Boots - Chelsea Boots - £150.00Bag - Messenger Bag - £125.00Necklace - Pinecone Necklace - £40.00Hat - Fedora Hat - £40.00 Tights - Super Matt Tights - £10.00Coat - Knitted bomber jacket - £120.00
I might still cycle sometimes to get my Sunday brunch... but I think from now on I will make an effort with my look, taking insiration from my collection above but may need to invest in some chunky knitwear! 
Where do you go for Sunday brunch?

Anniexoxo