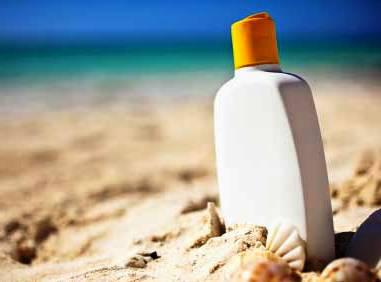 Humanity's last defense against the sun's damaging rays has failed us.
Last summer, the FDA gave sunscreen manufacturers until this June to revise their sunscreen labels. Clearer guidelines were given for what brands can be labeled as "broad spectrum" (protect against both ultraviolet A and B rays). Also, terms like sweatproof and waterproof are gone (you still need to reapply).
If you're wondering why this is a bad thing, well then congratulations on not being a procrastinator.
Unfortunately, the FDA has now given a six-month extension for manufacturers to make the necessary changes.
Misinformed sun-worshipers will suffer through another summer of wondering why their sunscreen doesn't work. After all, they did put some on in the morning before they spent eight hours at the beach.
But don't worry too much, your new sunscreen guidelines will be here soon, just in time to tame those December rays.
______________________________________________
Helpful Hint (if you can't wait six months): You'll want to rub it in, wait 80 minutes and repeat.
More on the Story: TIME
…just for fun: