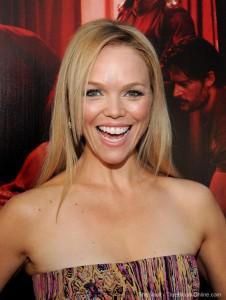 Lauren Bowles plays wiccan Holly Cleary, she told Zap2it about Season 4.
"It's just insanity that happened this year. So I feel quite confident that fans will be quite happy," says Bowles.
Bowles won't divulge any spoilers, but she does give us some juicy details about the witches' coven.
"Various people are kind of tapped into their own personal power more than others I would say," says Bowles. "Very nature based and sort of – and I would say sort of a kind of honoring of the sacred feminine … just a sort of feminine power, but that's sort of the ruler of all that you know, that sort of makes everything happen, it's how we all came to be. And so there's various ways of sort of harnessing that power. And it can be through herbs, it's very nature based."
Read more here.