Laura Harris of Melonhead Gallery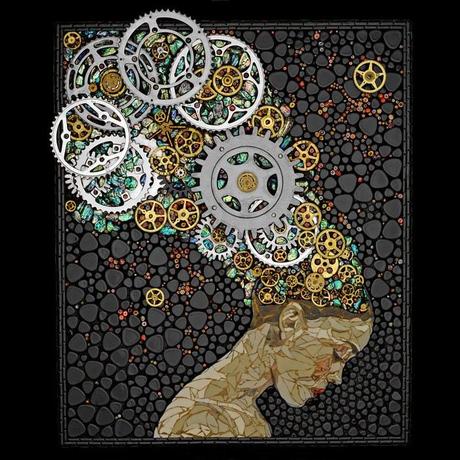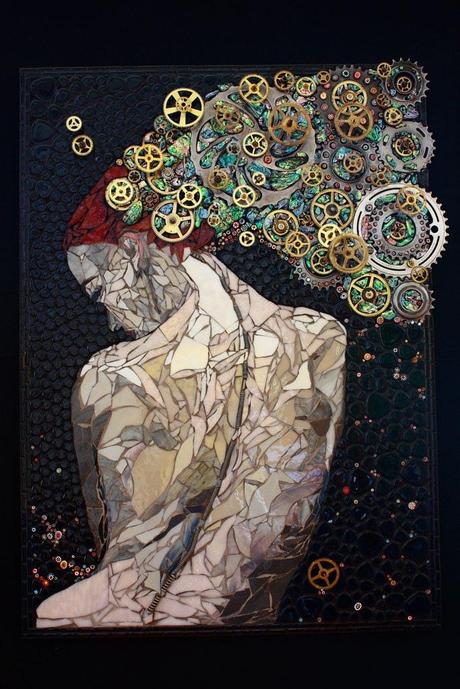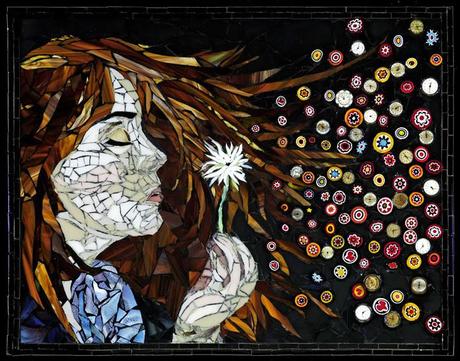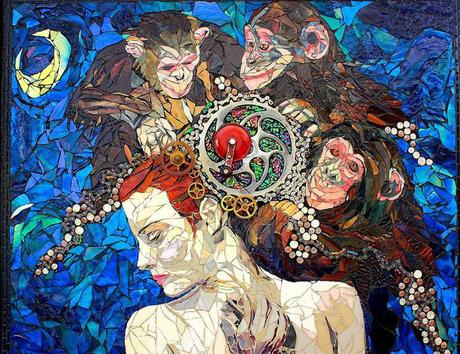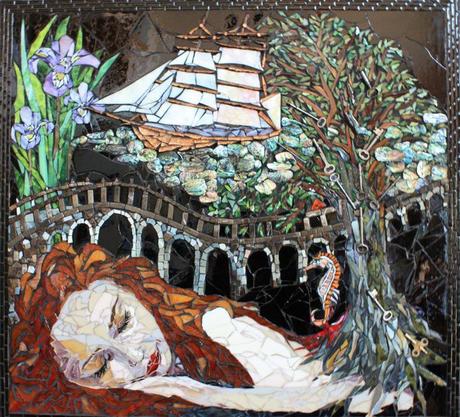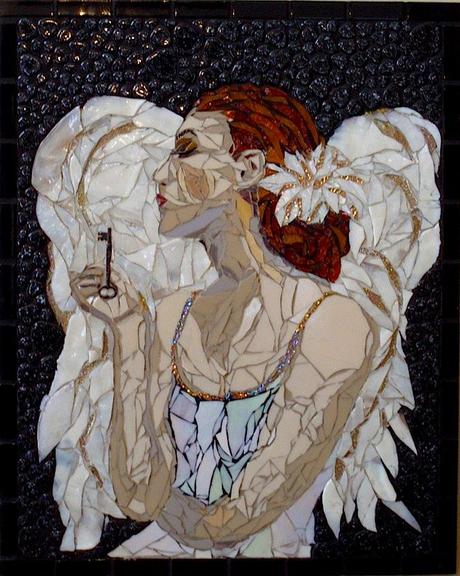 In 1985, artist Laura Harris of Melonhead Gallery was diagnosed with multiple sclerosis, which forced her to quit her job as a teacher. That same year, she took up the fine art of creating mosaics, focusing on her craft full-time. Since then, the skilled mosaic artist has created some amazing works of art that not only allow Harris to push through her physically restricting disease, but also to hone in on her creative abilities.
The artist's mixed media portraits exhibit an intriguing array of materials that range from standard mosaic components like glass, porcelain, ceramic and stone to the eye-catching and inventive elements typically found in bikes and clocks. Incorporating bicycle gears, watch parts (including both cogs and faces), and old–fashioned keys straight out of fairy tales into her portrait pieces, Harris adds layers of enchantment and technology to her magically-driven mosaics.
There's a surreal quality to Harris' work that allows the viewer to be swept away into a fantasy. Each of her characters seem to be making their own journey, eyes shut, into an alternate universe where dreams come true. There are recurring themes of dreaming and making a wish present throughout her body of work. The artist seems to be displaying her own inner desires apparent with her fragmented works, saying, "Mosaics allow me to fuse the pieces together to create something cohesive and beautiful, what I wish the world could be." Via My Modern Met.