I feel so fortunate to have been invited to the premiere of the Restoration Hardware "Exposed" Spring 2012 collection at their beautiful Beverly Blvd. location last night! The 2-story space is amazing, with a full olive grove-d patio just outside. There was lots o' music, food, drinks, pretty people and pretty stuff.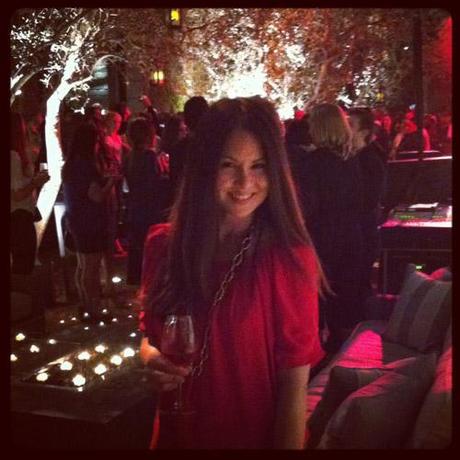 It's always a bit awkward to be snapping photos at these events, so I made the husband take a quick one of me before it started to get really crowded. ;o)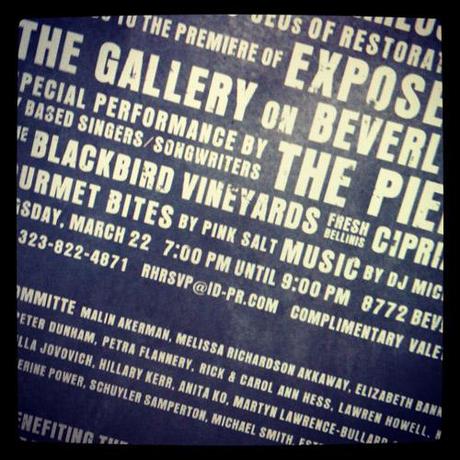 Great lineup, right??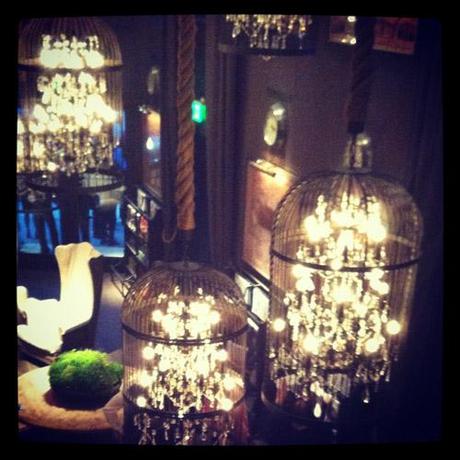 How can you not love ginormous chandeliers in even bigger bird cages, suspended by thick rope?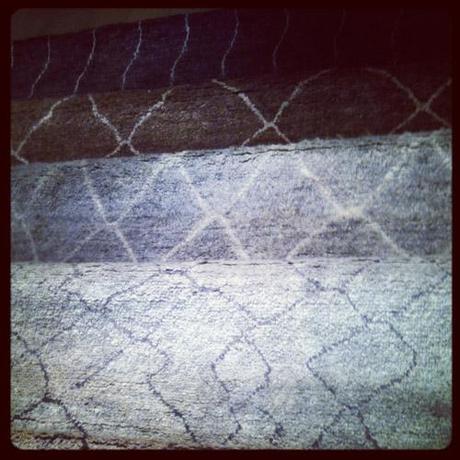 Me thinks this Moroccan rug trend is catching on…love the modern color ways.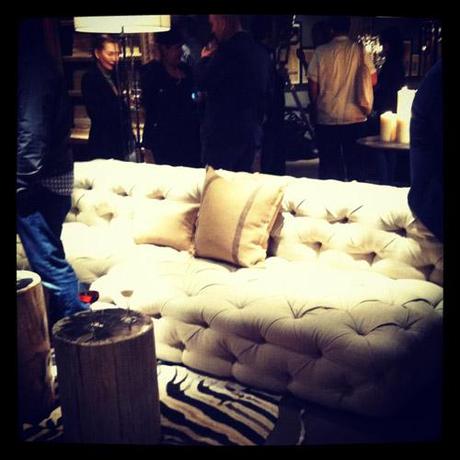 What's better than a linen-covered oversized, overstuffed chesterfield sofa? One paired with wood stumps, over a zebra rug, that's what.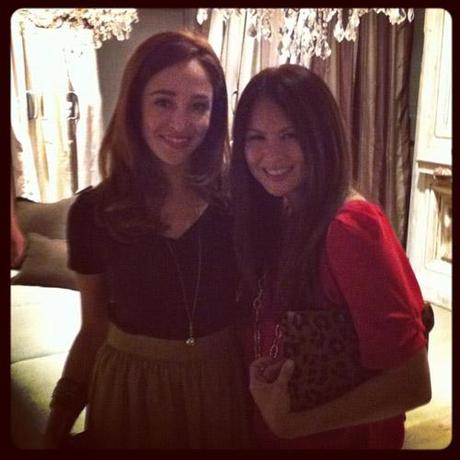 So I did have a few celeb sightings, and got to talk up Jeremiah Brent, who designed Rachel Zoe's house and is now heading up her home line. I was really over the moon to get to chat with Hawaii Five-0 actress Autumn Reeser and her husband! They have a 10-month old, and are the sweetest! I didn't realize she has a blog — check out her son's nursery…super cute. I'll be following!
Have you seen the new Restoration Hardware collection? What do you think? My husband and I were discussing how much they've completely rehauled their image and product line in such a short time! Impressive.