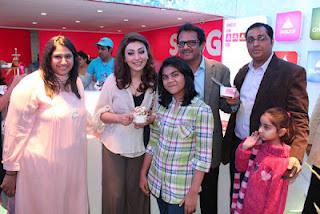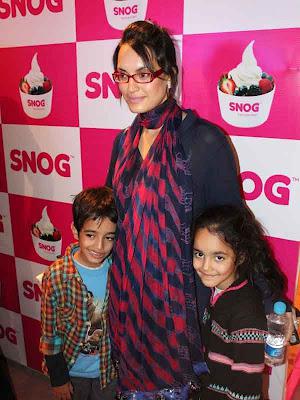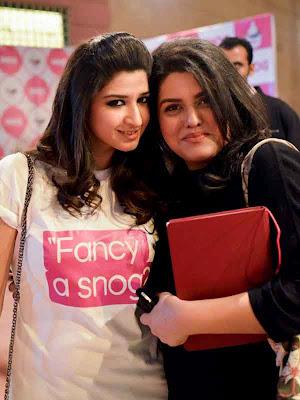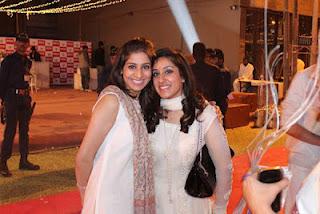 The Snog street party was a unique & novel event which included a dance performance to a Snog song by ActOne, Karachis oldest & most prestigious middle of the arts & wellness. The street was blocked off by a grand pink carpet, probably the largest such carpet ever seen at a Karachi event.
The party began at 6:30 pm sharp when the first pink ribbon was cut by Saraa Gheewala & renowned columnist Ardeshir Cowasjee. Guests could be seen oohing & aahing over the Snog taster cups, filled with Snogs of a variety of flavors. Snog comes with various toppings including brownies, chocolate shavings, jumbo cookies, fresh fruits such as strawberries, blueberries, bananas, pineapples & lots of more.
This is fantastic, said Ali Saleem aka Begum Nawazish Ali, who came dressed up in a hot pink sari to compliment the colors of Snog. I love Snog, & I absolutely love this party dahling.
The Snog branch located at 6th Commercial Lane Zamzama is the first Snog outlet in Karachi, with the second outlet opening up in Dolmen Mall Clifton in about two weeks time. The Snog partys PR and media co-ordination was done by Voila PR, talent co-ordination by Phegency, floral decor by Green Room Party Planners. Styling of female models was done by Allenora, Annies Signature Salon, male models by Clippers and Begum Nawazish Ali by Nina Lotia.