Sydney seems to be a 'fan' of line up these days. Crazes went from
Zara
,
the apple store
, Adriano Zumbo Macaron day, Top Shop and of course today's topic,
Lauduree Macarons
. On the first day it opened, the lines surrounding Lauduree were about  2 to 3 hours long! The obvious million dollar questions that follows are 'was it worth the wait?' 'are they that good?'.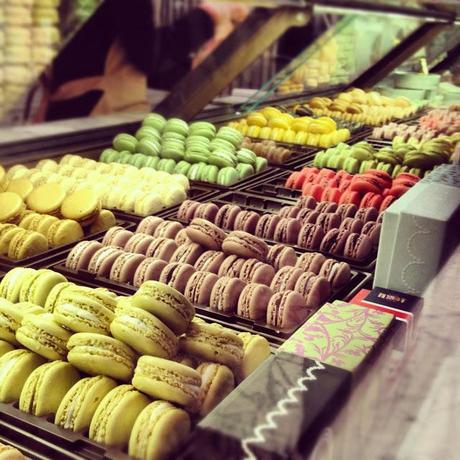 Lauduree Macarons
The macarons sold at Lauduree are shipped from France. I am not 100% sure but I believe they are are frozen whilst they are shipped over. Dont hold me on that one though!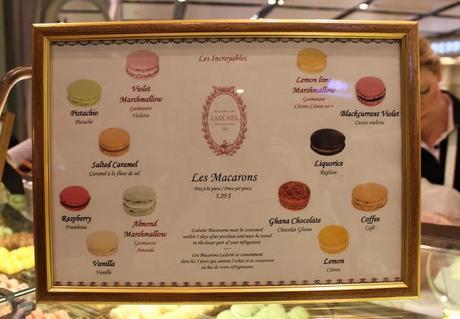 Flavours of Macarons available
$3.20 per macaron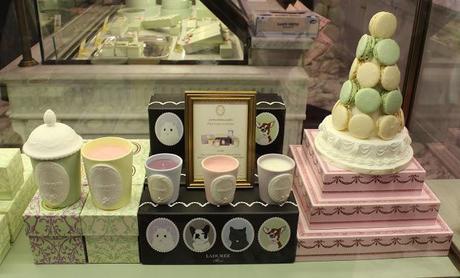 You can even buy scented candles from Lauduree lol!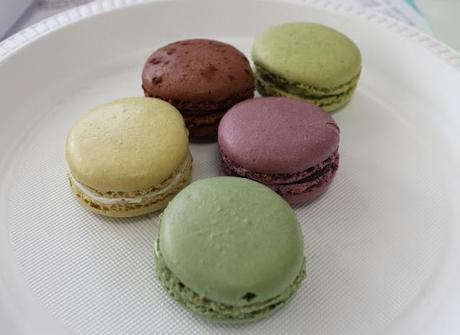 Macarons
Top to borrom: Pistachio, ghana chocolate, blackcurrent violet, lemon lime marshmallow and almond marshmallow
I like macarons but I think they are a bit overrated (I can feel a lot of eyes glaring at me now!) but hey if its tastes good then that is all it matters right? The marshmallow ones were different to your usual macaron which made it more interesting. My favourite would of had to been the almond marhsmallow and the blackcurrent. The almond and the marshmallow were like a match made in heaven and the blackcurrent had a punch full of flavour.
The rest were good but I didn't think they were amazing for it to be completely wowzers. To answer the million dollar questions, I didn't think it was worth 2 to 3 hours wait but luckily for me I only waited 15 minutes (winning!!). Even though the ones from Laduree are shipped from France, my favourite is still Adriano Zumbo! <3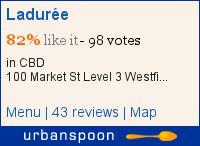 Gotta go eat!!