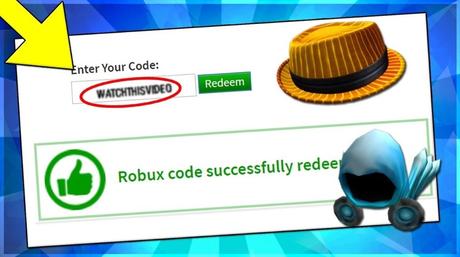 Free Roblox Promo Codes List (Including Working & Expired Promo Codes) – Roblox's sustained popularity is something of an anomaly. It was released in 2005 and yet it still lives on. Most games, free and paid, do not have this sustained popularity.
One theory behind its continued success is that it's not really a game. Rather it's a sandbox – a virtual Lego set that allows gamers to create and re-invent different stories and scenarios.  Another more valid reason is that it's a free-to-play game.
Like most F2P games, Roblox funds its existence through micro-transactions. It sells a virtual currency that can be used to purchase in-game cosmetic items or upgrades for your Roblox character.
While buying items using Robux (Roblox's official in-game currency) to procure items is the most conventional way to do it, it's not the only way. You can also get items or even RBX through the use of Roblox Promo Codes.
We've Published an article about legit ways to get free Robux. Promotional codes are also a useful bonus on Roblox platform.
What are Roblox Promo Codes?
A Roblox promotional code (promo code for short) is a coupon code made up of a string of characters or alphanumeric text that can be exchanged for a special in-game item. They are usually given out by official Roblox Staff members.
These giveaways are usually in the form of competitions. You'll find them distributed through Twitch or Roblox mail. Promo Codes have an expiration date to keep the integrity or rareness of an item up.
Promo codes can be redeemed at Roblox's promo section of their website .Here you can enter any promo code provided that it was in the time limit that Roblox provided.
So as soon as you see or get a Roblox promo code, it's important to redeem it.
List of Latest Roblox Promo Codes
The following is a list of Roblox Promo Codes we've managed to find while scouring the internet. It's important to note that some of these may be expired so try to redeem them as quickly as you can. We've listed the promo code next to the name of the item just to make it easier for you.
1Glorious Pharaoh of the SunGAMESTOPPRO2019


2Showtime Bloxy Popcorn Hat$ILOVETHEBLOXYS$

3Firestripe Fedora*HAPPY2019ROBLOX*

4Full Metal Top HatTARGET2018

512th Birthday Cake Hat!HAPPY12BIRTHDAYROBLOX!

6Jurassic World SunglassesJURASSICWORLD

7IOI HelmetFINDTHEKEYS

8Playful Red DinoONEMILLIONCLUB!

924K Gold HeadphonesGOLDENHEADPHONES2017

10Shades Of Blue Bird FollowingROBLOXROCKS500K

11Vulture's M,askSPIDERMANONROBLOX

12Southwest Straw FedoraSXSW2015

13TerranitorWEAREROBLOX300!

14Violet Hood of the Ages200kTWITCH

15150K Summer ShadesCOOL4SUMMER

16KCA Slime WingsKCASLIME

17Next Level MLG HeadphonesMLGRDC

18Next Level Future VisorKEEPIT100

19Transylvanian CapeHOTELT2

20Bloxikin #36: Livestreamin' LizardROADTO100KAY!

2175K Super Swoop75KSWOOP

22Next Level Blue HeadphonesHEADPHONES2

23The Bird Says____.TWEETROBLOX

24Spider ColaSPIDERCOLA

25Mothra WingsMOTHRAUNLEASHED
How do you find your own Roblox Codes
The best way to find Roblox codes is by joining social media network sites. One of the best that I would recommend is Reddit. Reddit always has some useful subreddits that you can check and be a part of for all things Roblox.
You can also follow official Roblox staff members on Twitter as well as Facebook. There are also great Roblox groups on Facebook worth joining. Keep an eye out, you may get lucky.
How to Redeem a Promo Code?
You may be wondering how you redeem your Promo code once you find it. Well, in this article we'll show you how. Promo codes can be redeemed by following these steps:
Take note of the Promo Code or copy it to your device's clipboard.
Navigate to Roblox's Sign in with your credentials and then go to the Promo Codes section. https://roblox.com/promocodes.
Paste the code you copied earlier or type into the text code and then click on the 'Redeem' button.
If the code is valid, your item will be added to your Roblox account.
Roblox Promo Code Hacks & Generators?
Some sites make empty promises about being able to provide you with free promo code hacks. A lot of them are fakes and scammers. Especially the ones that purport to have generators. Try to avoid them or else you could get your account suspended.
These sites may look professional and well designed but they're dangerous. Try to get your promo codes from verified sources. Stay safe. No Promo code or in-game item is worth getting a virus, having your information stolen or losing your account completely.
Final Word
We don't see Roblox losing any popularity or steam any time soon. It will forever be transfixed into public and cultural psyche. Especially if the developers keep building it and introducing new features. If you have any methods of securing new and fresh promo codes of your own, please leave a comment section in the comment box below. If you need any help or clarity, please do not hesitate to ask. As always, thank you for reading and happy gaming.
Back to Featured Articles on

THE %(site_name)s COMMUNITY