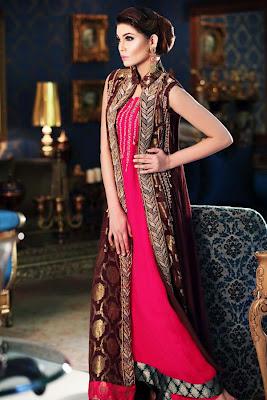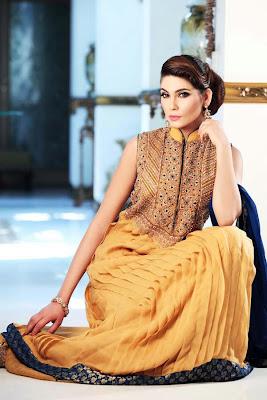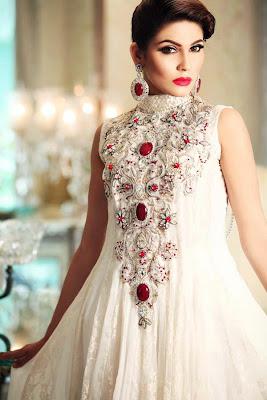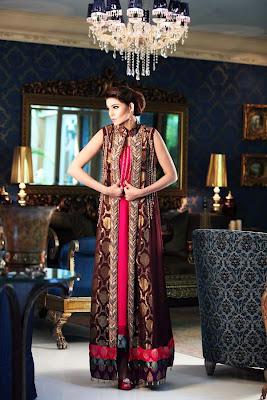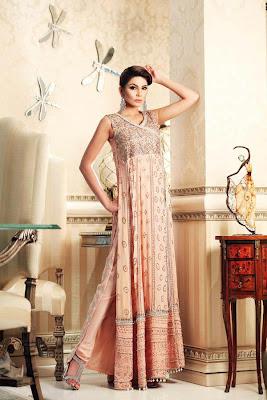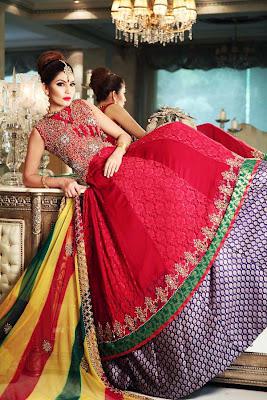 Teena by Hina Butt is a very famous and gifted fashion house of Pakistan .They have great skills to make such elegant and classy outfits and attires of wedding for the brides.
Recently they have showcased their latest formal collection 2012 which is filled with colors embellishment work and looking very very stunning it is a ideal chioice dress collection for all to be and newly weds brides.
This is of my favorite color and dress .In this dress designers do lots of hard work to make this and look this more stylish and pleasant.In this dress there is embellishment Neck designs and beneath the neck designs there is a lot of bucks plates work which is looking very very stunning the fashion of bucks plates is very much in fashion now a days .To make this dress there is need a lot open fabric and they haveused lots of chiffon fabric to make this stunning dress.