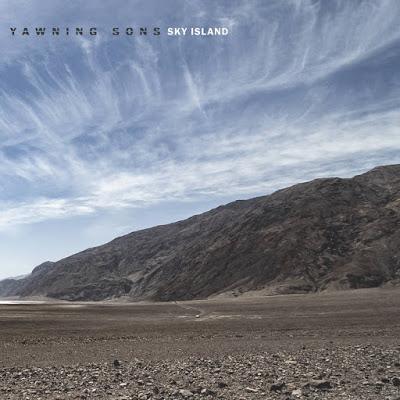 One of the cool things about Ripple is that as we grow we can do more and more to contribute to the shared history of our scene. This is exactly what made releasing this new Yawning Sons record, Sky Island so special.
This unique collaboration between members of Yawning Man and Sons Of Alpha Centauri is once in a lifetime stuff. You can hear why right here: https://music.dropoutmedia.net/yawningsons
It's so fun to get to work with living legends like this. Especially when they put out some truly amazing music!
The chilled out and psychedelic vibes of Yawning Sons is truly stunning and a departure from either of the two projects. There's simply so much to unpack on Sky Island.
It's a stunning journey across the barren desert, guiding listeners into strange and blissful sonic highways. Losing yourself in this album is a delight and one anyone should try.
If you want the record on CD or one of our gorgeous vinyl formats, you can pick it up right by clicking the button below or going here: https://music.dropoutmedia.net/yawningsons
Buy Desert Rock History!
PS: Multiple versions of this have sold out or are on the verge of selling out. You're going to need to act fast to get a copy because vinyl repressing is...really screwed because of the pandemic. Head here fast: https://music.dropoutmedia.net/yawningsons