I was so excited when I got these car lashes from
CarLashes.com
. I put them on my mom's car immediately, along with the diamond eyeliner. It was really simple and they look amazing. We get stares and comments all the time, it's so fun to watch other people when they see the lashes, especially kids! The kids think they are awesome!
I was a little apprehensive and thought they would fly off on the highway, or they wouldn't be durable enough, but they have been on the car for a few weeks now and have not budged.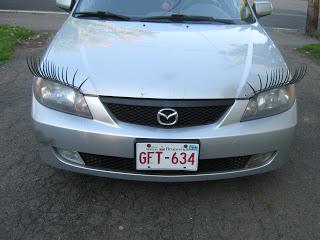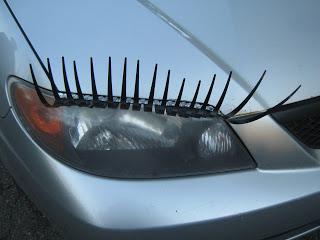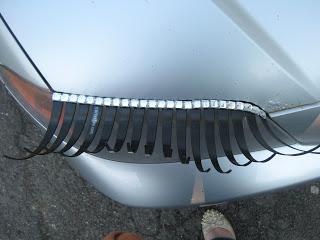 Doesn't she look pretty? What do you think we should name her? Now if I can just convince my mom to get her a hot pink dye job! 
These are perfect for any girly girl, or anyone who likes to make a statement!
CarLashes
are sure to get people's attention.
*I received product in exchange for an honest review, all opinions are 100% my own.*