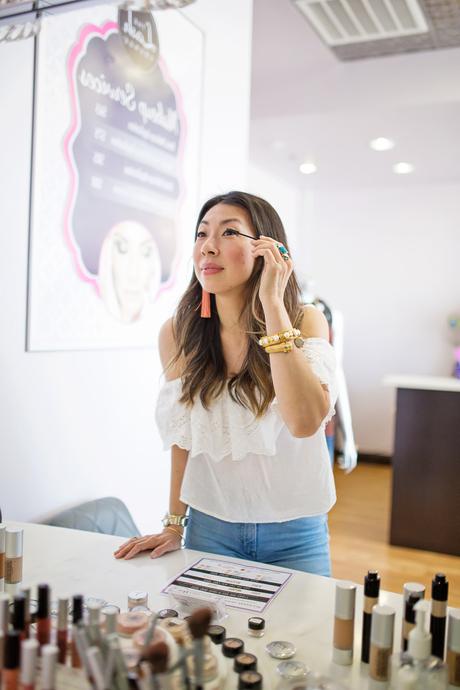 You had me at LASHES!
When The Lash Lounge Alliance approached me about a collaboration, I was torn. On one hand, I am completely OBSESSED with lashes. I've tried every mascara under the sun, played with false lashes (full strip, mini strip, individuals), and LOVED Latisse and Neulash. In general, I hoped that some magic would happen in the water that I was drinking and my lashes would become long and luxurious unlike the straight and short Asian lashes are a part of my face. On the other hand, I had used a "Groupon" to try lash extensions in the past with a so-so experience. My eyelashes were pinching and hurting as they grew out. Later, I learned that it was due to an eyelash extension being adhered to multiple lashes - a big NO NO in the lash extension world.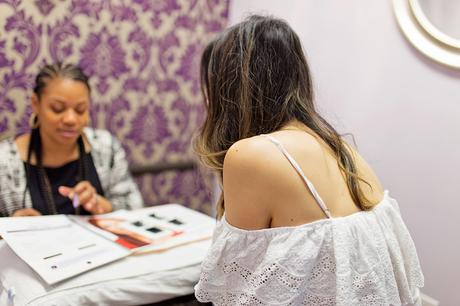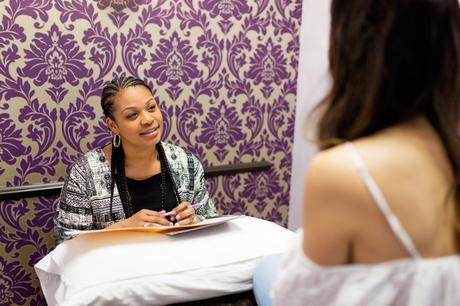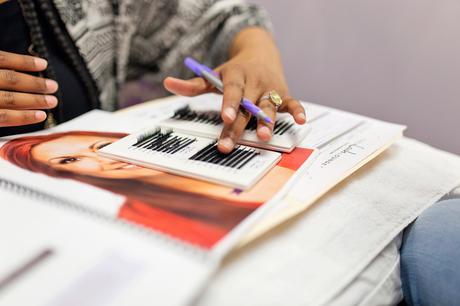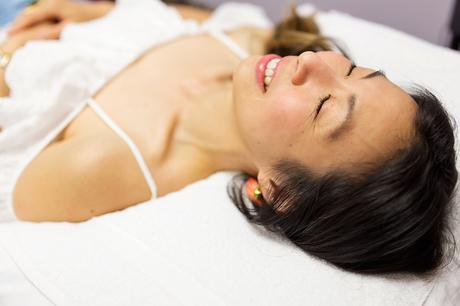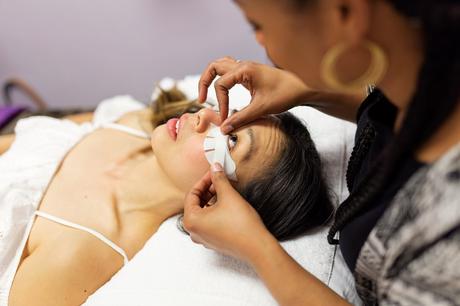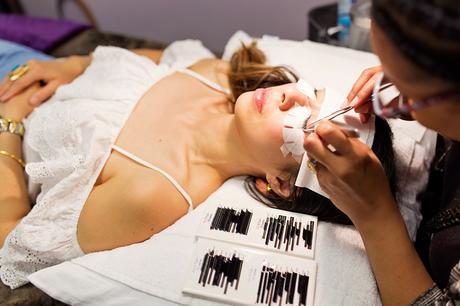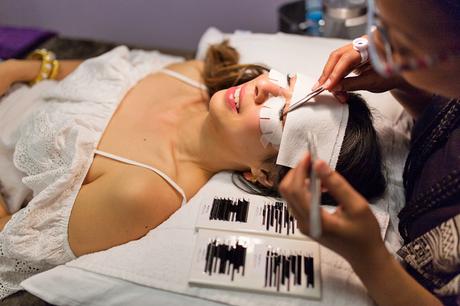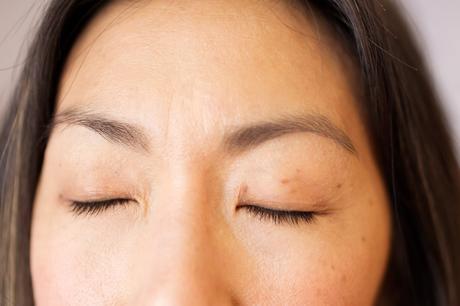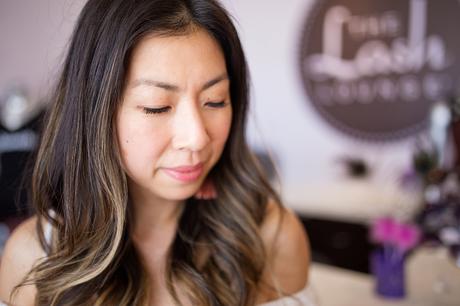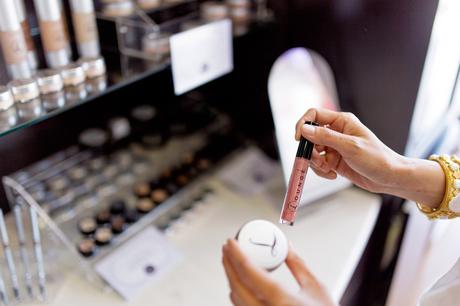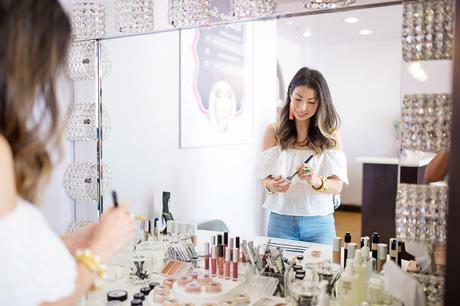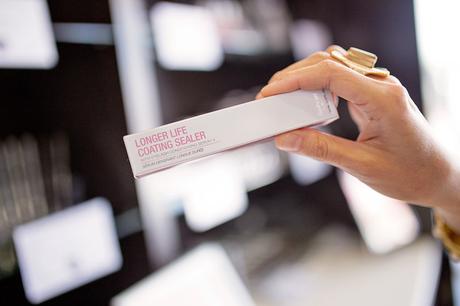 GET MY LOOK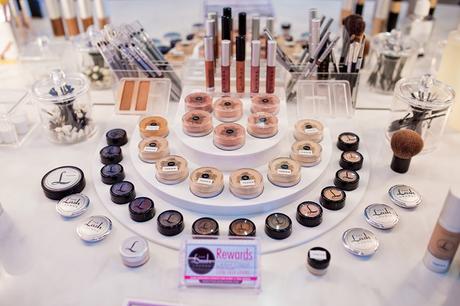 Initial lash extensions were complimentary provided by The Lash Lounge Alliance. Thank you for supporting brands that make this blog possible. All opinions are my own, of course!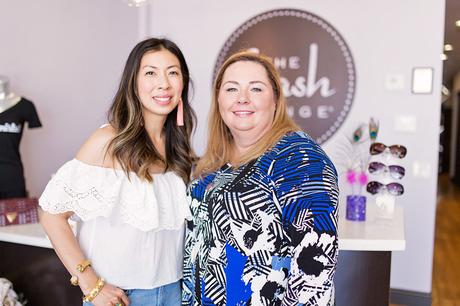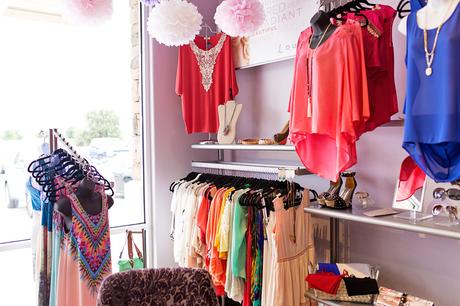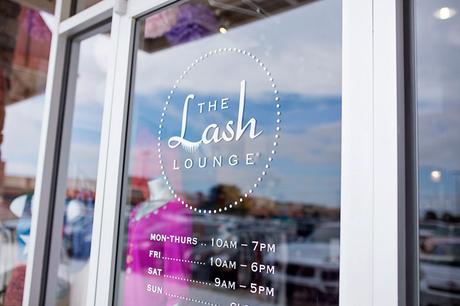 PHOTOGRAPHY and VIDEOGRAPHY (on Facebook) by Angie Garcia
So, here I am with this blog post! Obviously, I decided to take the plunge and try them again... after extensively reading about The Lash Lounge. BTW, you can check out a "behind the scenes" video and snapchats on my facebook page.
THE CONSULTATION //
When I arrived, the manager, Bobbie, greeted me with a big smile. She gave me a chance to run to the restroom because a new set of lashes can take up to two hours. Then, I met my lash stylist, Eboni. She walked me through all of the steps that would occur during the appointment and took the time to explain aftercare, VERY IMPORTANT information so that your lash extensions actually STAY ON.
I got to choose the style (flaring on the side or middle), type (silk vs mink), and curl. After some deliberation, I decided on the silk, socialite (major flaring on the sides) and D curl. They gave me a Custom Lash Code card which I can present when I get refills (since my brain is non-existent sometimes) and a mini After-Care bag with lash brushes, flash tattoos, a referral card for 50% off (WOW!), and instructions.
WHAT HAPPENS DURING //
You can see above that Eboni placed an aloe vera gel pad under my eyes. Then she taped down my lower lashes to prevent them from getting caught with the adhesive. She then separated each lash and individually applied a lash extension with medical grade adhesive. THAT'S why it takes so long from start-to-finish for an initial set of lashes. After completion, she "cured" my lashes with a mini blow dryer and curing agent (to help the adhesive set). The tape and gel pad were removed.
You can see the difference in my lashes when I'm lying on the table. BTW, that table is super comfy. If Eboni wasn't chatting with me, then I would have fallen asleep!
AFTER //
I opened my eyes to gorgeous lashes!! Immediately, I felt like my eyes looked brighter and I had NO eye makeup on! Bobbie walked me over to their product area. I purchase the Longer Life Coating Sealant which helps extend your lash extension life from oil and water. I sweat like a crazy person so this was definitely for me. Although it states that you can use it daily, Bobbi recommends every couple of days.
They were temporarily out of Black Diamond, another sealant that you can use daily to give your extensions a glossy look. It's great if you have eyeshadow fall out on your lash extensions. They even had makeup, including lash extension friendly mascara, that you could use to touch up your face after your appointment!
IN REAL LIFE //
My morning routine is a breeze! I can go without any/minimal eye shadow because of the lashes. It has been AWESOME! My evening routine is a little complicated because I use Tata Harper Oil Cleanser. Since I have very sensitive skin, I try not to switch anything up drastically. I've had to apply the cleanser very carefully on my face avoiding the lashes, and then use a slightly damp washcloth to get the makeup off. To me, that's been the only con.
QUICK TIPS //
- Arrive WITHOUT eye makeup on.
- If you wear contacts and your eyes dry out easily, then you may want to wear glasses that day because you eyes can be closed for almost 90 minutes.
- Avoid oil based cleansers and makeup. They will break down the medical grade adhesive, and your lash extensions may not last as long. (See my explanation of how-to if you do use oil-based cleansers above.)
- Carry a lash brush in your bag in case a "tangle" moment occurs on the go.
- After showering or washing your face, use the blow dryer on "cool" setting to reset/fluff the lashes after brushing. Hold the blow dryer facing towards your lashes around the waist area.
THE LASH LOUNGE ALLIANCE //
It's such a cute boutique, as you can see in the pics, and they sell adorable clothes and accessories to boot. What a happy and glam place to get your lashes done! The owner, Kim Flores, brings back unique clothing items from her travels. I almost got a tee with the cutest lashes print but had to resist! They are located at 3529 Heritage Trace, Suite 163, Fort Worth, TX 76244. You may call to make an appointment at (817) 880-6171.
If y'all have any questions, please ask in the comments! Have you every tried lash extensions? What is your experience?