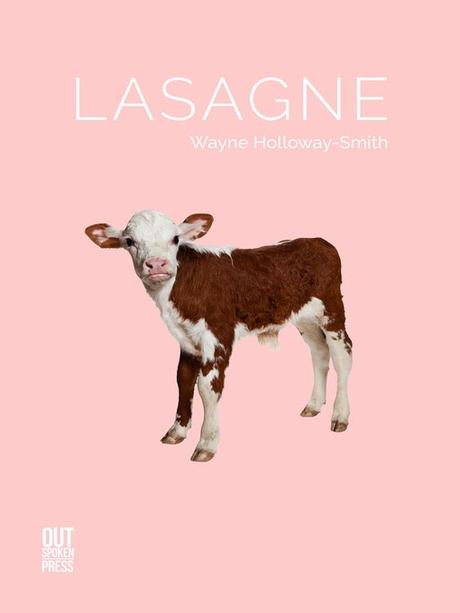 In Lasagne, acclaimed poet Wayne Holloway-Smith moves between internal and external landscapes with pace, panache and vulnerability. This short collection of poems is a defibrillator resurrecting a small part of the universe at each new twist: a silent scream rearranging the flowers in a window, the miracle of a near-dead cow sprung back to life and feeding orphans, tears coming at the speed of cars. When these poems hit, you hardly see it coming.
***
Love minus love can still be love if you hold it up to the light at the exact right angle.
***
(@Outspoken_Press, 30 April 2020, ebook, 17 pages, borrowed from @natpoetrylib via @OverDriveLibs)
***
***
I've read and enjoyed other collections by the poet. Holloway-Smith's poetry is very different from what I'd consider standard contemporary poetry - in a good way. His poems are very lyrical and strange at times but powerful. The poems in this short collection pack a punch.

I live in Glasgow in the UK with my partner. I work in the Financial Services. I like reading especially Joyce Carol Oates and Stephen King. I write fiction and poetry. I enjoy watching TV (Grimm, Torchwood, Doctor Who, Lip Service, The L Word etc). I like to play video games and am a fan of survival horror especially the Silent Hill franchise. I like to watch movies especially horror and anything where someone dies. View All Posts
2021, @hollawaynesmith, @natpoetrylib, @Outspoken_Press, @OverDriveLibs, book lover's boudoir, Lasagne, library book, National Poetry Library, poetry